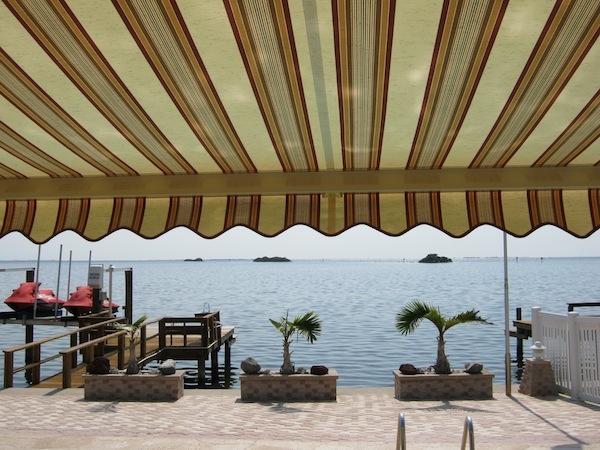 Retractable Canopy – Palm Harbor, FL – Just last week we had the opportunity to install another Sunesta retractable awning on a home in Palm Harbor.  We were tasked with shading a small part of the patio including a small outdoor seating area.  I have to give it to the customer, the color choice on the acrylic canvas fabric is almost a perfect match to their outdoor decor.
Retractable Canopy – Palm Harbor, FL
I will have to admit I am certainly jealous of the view from under that awning. 🙂  Thanks to Sunesta's quick turnaround time we were able to set a new shop record for the fastest retractable canopy job start to finish in just eight days.  While this isn't always the norm, it is great to know that it can be done if necessary.