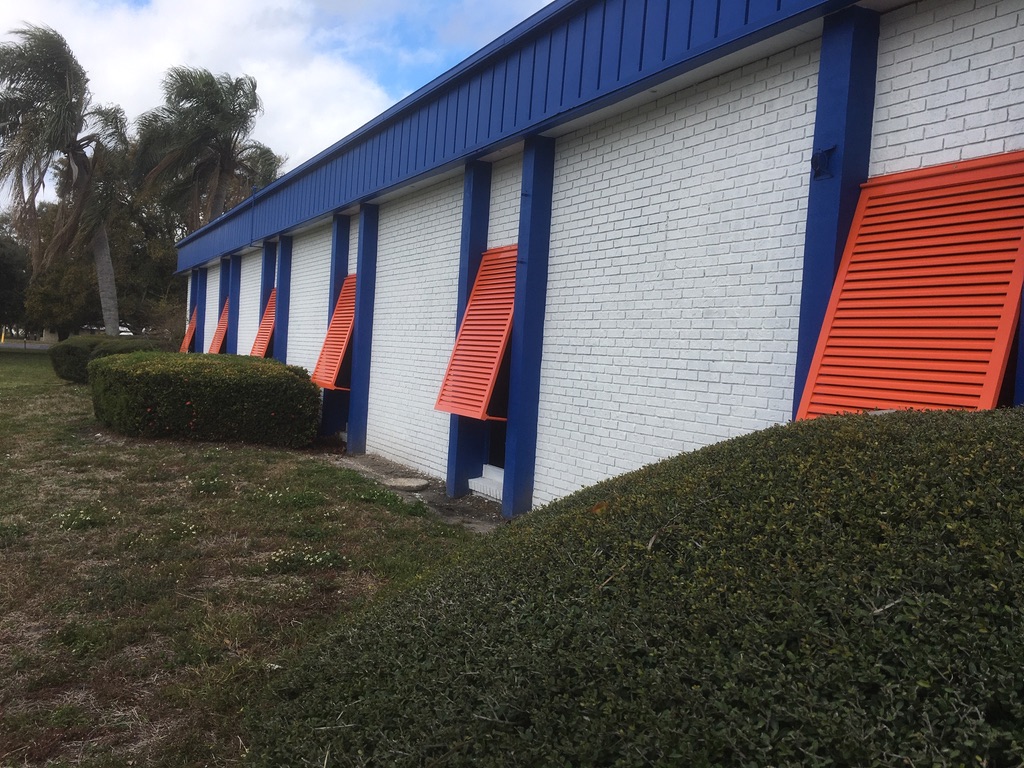 Custom Bahama Shutters Tampa – Beauty and Protection in One
Our Custom Bahama Shutters, also called Bermuda or Key West shutters, are 100% extruded aluminum. They will never rust and they are not made from thin sheet metal or coil, so you can count on them to last for decades. With a powder coat finish from Tiger Drylac and custom sizing, your new Bahama shutter will have your Tampa home or business looking beautiful for years and years.
But that's not all these shutter can do! With engineering to meet Florida Building Code and Hurricane winds, these shutters provide protection that is in place at all times! Just fold the shutter down when a storm is inbound and you're ready. No hauling out plywood or heavy metal planks to cover windows; your Bahama shutters are already hanging on the window, ready to protect your home and family.
In addition, architectural aluminum Bahama shutters are a great way to provide privacy and shade to a window. Keeping out the sun and prying eyes make these shutters worth every penny.
At West Coast Awnings, we consider ourselves to be one of the best aluminum bahama shutter manufacturers in the state of Florida.
You might be wondering how to make bahama shutters? We use fully extruded aluminum cut to size, weld the outer frame so there are no unsightly screws or fasteners, and then finish the shutters with a super durable bakes on powder coat.
We offer decorative bahama shutters and hurricane rated bahama shutters for you to chose from. In the decorative category, we offer a high visibility frame and a privacy frame with less room between the slats.
You might think the bahama shutters Lowe's or the bahama shutters Home Depot has to offer will be good enough, but you'll just end of replacing them in a year or two. Our decorative aluminum bahama shutter will last a lifetime.
Call us today to learn more about Bahama shutters and what they can do for you!