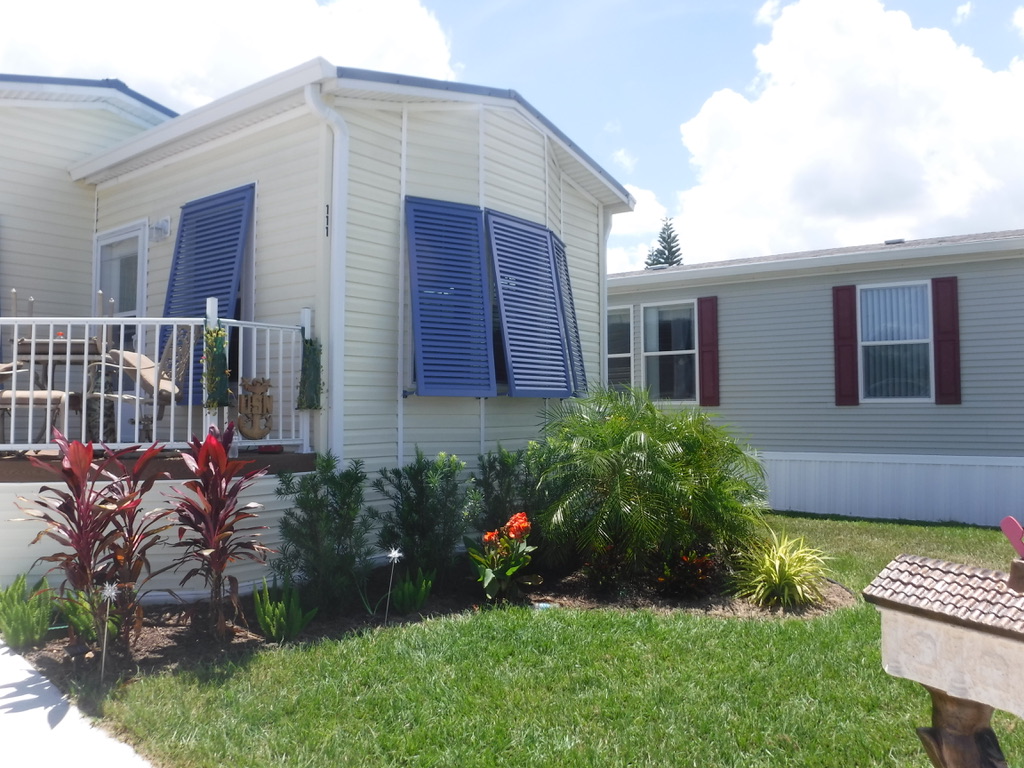 Not Aluminum Clamshell Awning Shades Window in Dunedin, FL
For Piotr, a retired gentleman in Dunedin, an aluminum clam shell window awning was not the right solution for a sun-control problem at his home.  Just behind his carport, Piotr had a window that was constantly berated by the hot sun which made the interior of his home hot and stuffy.  With the addition of this aluminum bahama shutter, he is certain to have many years of trouble free service.  Here's why:
Aluminum bahama shutters in Dunedin are built from aluminum which never rusts and have powder coat finish that is much stronger than standard paint.
We only use Stainless Steel hardware in our installations around Dunedin.  This means that the anchors will last much longer than conventional steel anchors.
When dirt or debris settle on the awning, a simple hose wash is usually sufficient to restore the factory new look.
Fold down awnings such as this one can be folded down against the window to protect it from thunder storms and for added security against intruders.
Using the links at the top of the page, navigate through our product listings to find the awning or shade that is right for you.  Or, give us a call at the number above to schedule a FREE consultation with an awning expert today!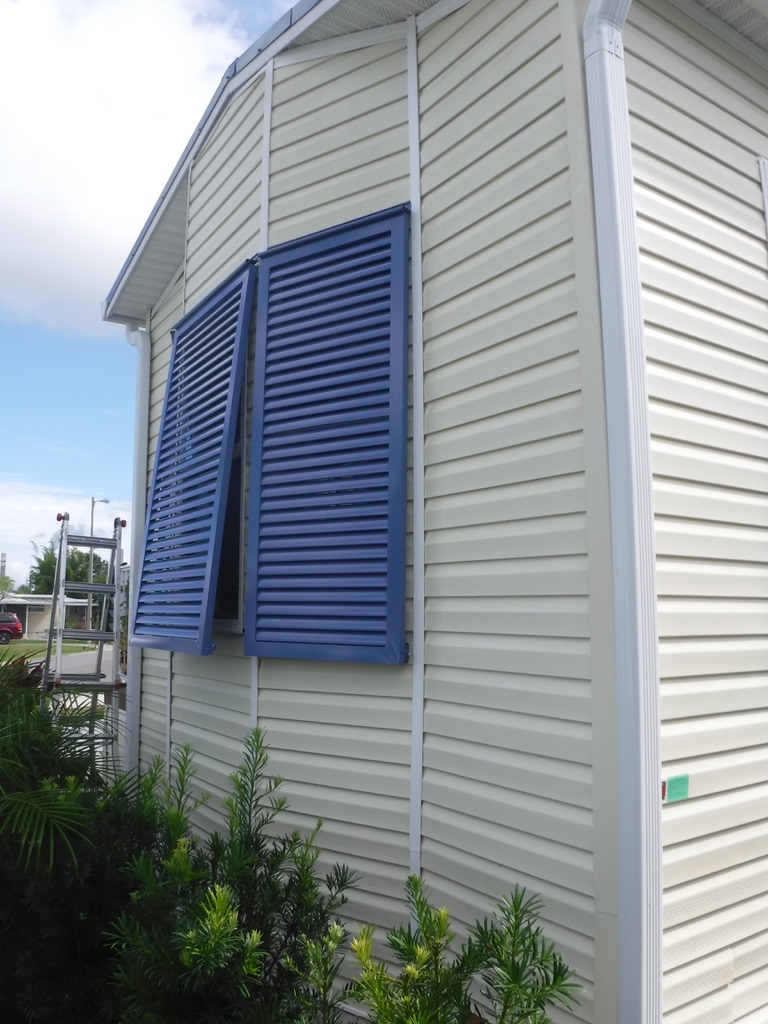 West Coast Awnings
At West Coast Awnings, we special in bahama shutters and other aluminum awnings that can be direct replacements for used clam shell awnings, used clamshell awnings for sale, clam shell awning parts, storm shutter installations, storm shutters, aluminum clam shell awnings, clam shell awnings, and much much more.
Clamshell Awning Alternative FAQs
How much does a clamshell awning cost? We don't manufacture clamshell awnings, so I can't honestly say, but I do know that for what you get in the style and looks and the usefulness in the case of a storm, they better be free. How to secure clamshell awning? Depending on the construction of the home, use stainless steel fasteners to attach the aluminum awning to the wall. How much do clamshell awnings cost? I think I covered that in the first question. Are clamshell awnings hurricane proof? That's easy! Absolutely not!!! They are made from a think aluminum film bent into the clamshell shape. In a real storm, they will offer little to no piece of mind.