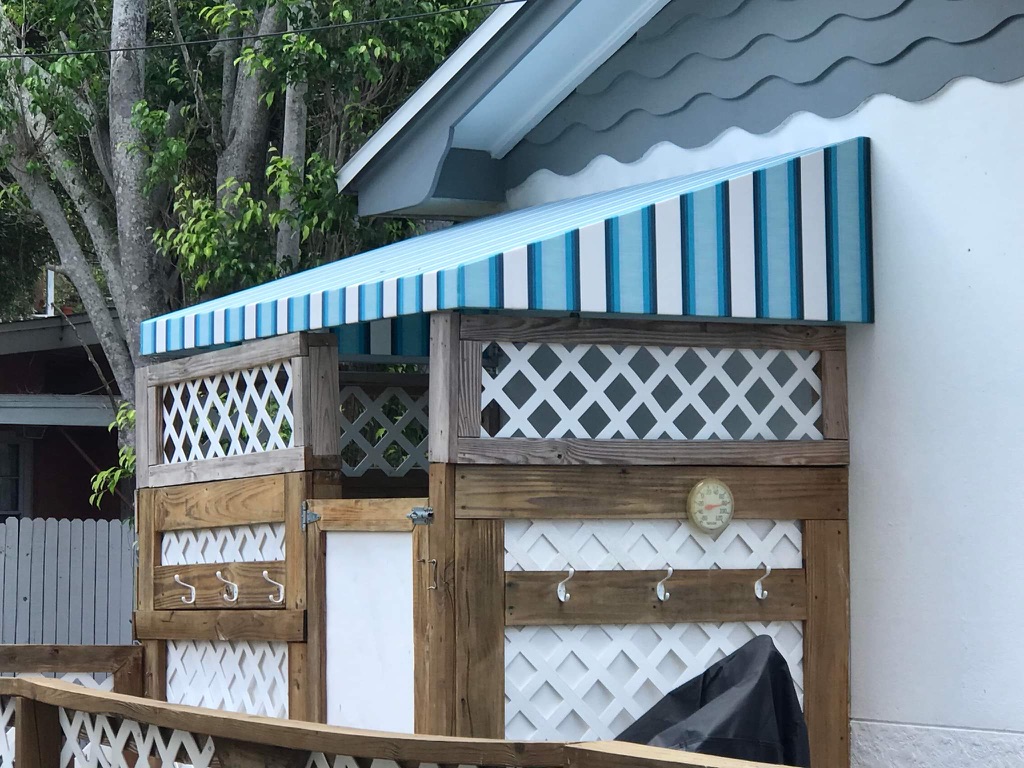 Vinyl Fabric for Waterproof Awning in St Pete, FL
For our new customer, Charles, in St Petersburg the water repellency of his new fabric awning was of utmost importance.  While canvas fabric is softer in appearance and breathable, it is not 100% waterproof like vinyl fabric. 
St Petersburg Awnings
With our expert design engineering, we were able to cover the portion of the patio that Charles requested without needing any posts attached to the ground.  Also, for added finish, he chose the upgraded powder coating on his framing members.  As you can see in the photo below, the welded aluminum awning frame that we custom-built for Charles blends very nicely into the Coastline Plus vinyl fabric. 
The fabric is stretched taught using our state-of-the-art staple stitch attachment system, so you can see there are no sewn seams to leak or wear out.  This is great solution for those home owners and business owners that need a waterproof solution to their awning needs in order to protect outdoor furnishings or customers or even doors and windows with wooden framing that can be damaged by too much exposure to water. 
Are you a home owner in the St Petersburg, FL area and are interested and awning to cover an outdoor area to protect it from rain and sun?  We have been servicing your community for nearly 60 years and would like the opportunity to earn your business.  Our canopy design experts can show you all of the ways we can solve your problems with style and class, even on a budget!  Give us a call and find out how we can make your outdoor patio or porch more comfortable today.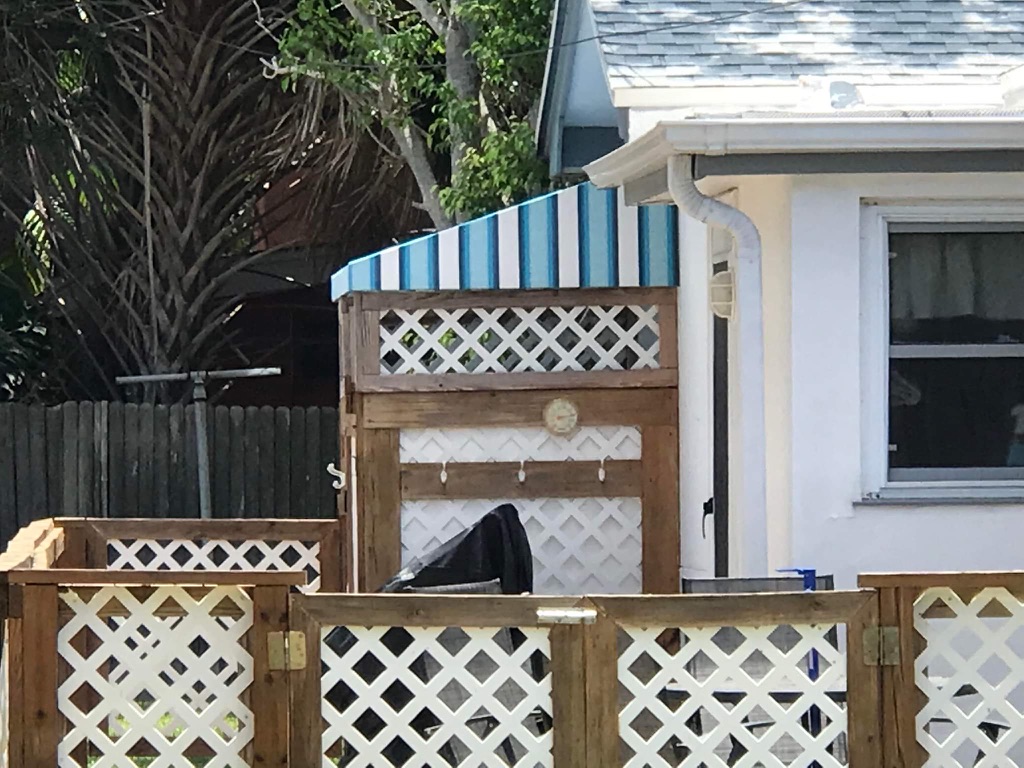 West Coast Awnings
At West Coast Awnings, we specialize in window awnings, awnings tampa bay, tampa bay awning, aluminum awnings st petersburg, fl, awnings near me, retractable awnings, aluminum awnings near me, metal awnings, canopies in saint petersburg fl, awnings in st petersburg fl, motorized retractable awnings, awn tech st petersburg, awntech st petersburg, awnings and canopies, and much much more!