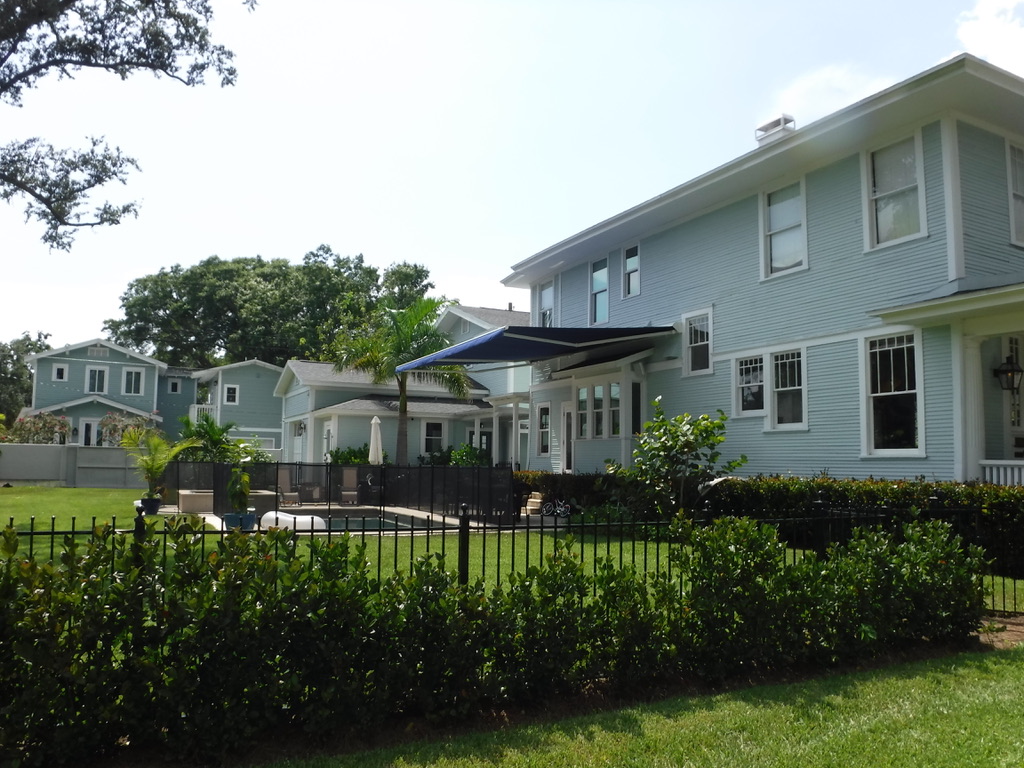 Best Retractable Awning Fabric Replacement – Canvas Fabric Replacement
This week we had the pleasure of working with John in Largo to replace the acrylic canvas fabric on his retractable awning.  A high quality retractable awning system frame will be constructed of aluminum and stainless steel and will therefore outlast its original canvas awning fabric.  Even the highest quality fabrics will eventually wear after more than 10 years of use.  So, we sent out our retractable awning measurement experts and made a new cover for John in a beautiful blue stripe fabric that complements his patio color scheme very nicely.
New Fabric For Your Retractable Awning
John will continue to gain great benefit from his retractable awning as it shades his outdoor living space from the sun.  In fact, he can expect a reduction in temperature of about 20 degrees compared to the direct sunlight he had to contend with before he installed his retractable awning fabric replacement.  This particular awning fabric includes a 10-year warranty against fading, cracking, mold, mildew, and any other degredation. 
New Awning Fabric Retractable
Because it is made of 100% solution dyed acrylic fibers, the color is throughout the fiber rather than just dyed into the outer edges.  A good visual is the carrot vs radish analogy:  If you cut a red radish in half , it is white on the inside much like a piece-dyed cotton fabric would be.  In contrast, if you cut a carrot in half, it is orange throughout.  This is how our solution-dyed fibers are made.  They cannot fade prematurely because they are the same color throughout their depth.
If you would like more information on how a retractable awning fabric replacement can benefit your home or business, please give us a call.  We would love to meet with you for a free consultation.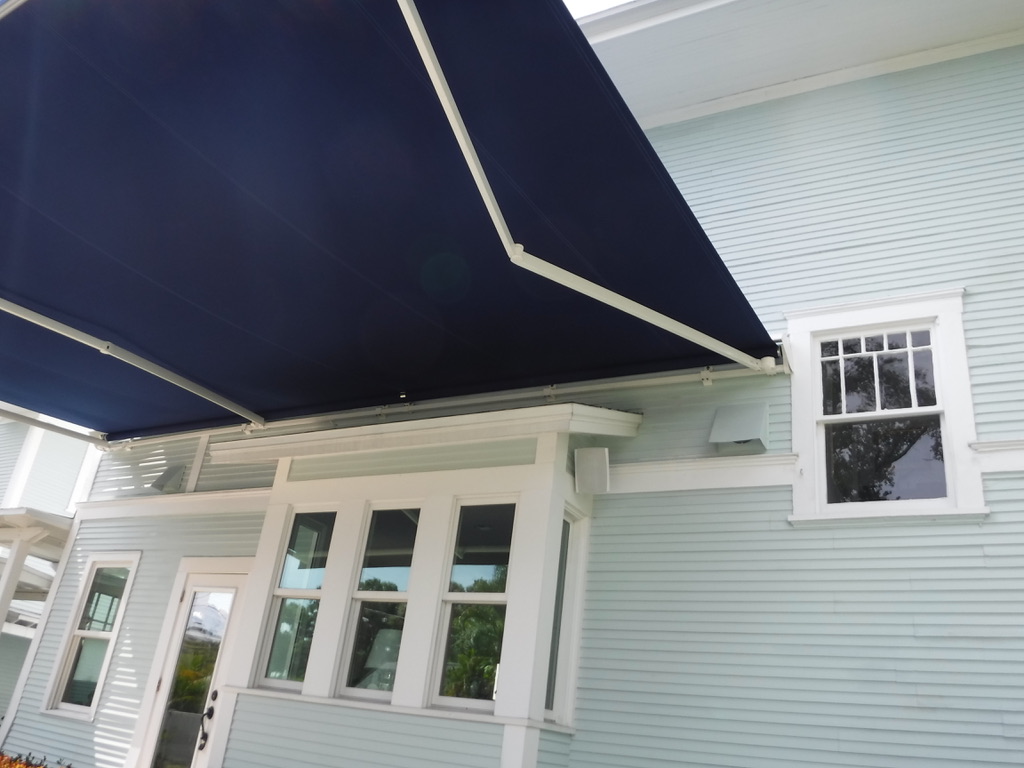 West Coast Awnings
At West Coast Awnings we specialize in fabric replacement for retractable awning, replacement awning fabric kit, replacement awning fabric for sunsetter, waterproof retractable awning replacement fabric, fixed awning fabric replacement, custom awning fabric replacement, sunsetter replacement fabric replacement, aleko retractable awning fabric replacement, retractable awning replacement, canopy replacement, and replacement canopy gazebo.
Retractable Awning Cover FAQs
Can you replace the fabric on a retractable awning?  Absolutely!!  We do it all the time, it's especially easy when you have a motorized retractable awning.  How much does it cost to replace awning fabric?  That all depends on the size of the awning.  Give us a call for a free estimate.  Can you replace just the fabric on a Sunsetter awning?  Yes, we can replace the fabric on many different brands on retractable awnings.  As long as you frame is in good shape, we can typically recover it.
How do you change the canvas on a retractable awning?  It's one of those things where if you know what you're doing, it can be fairly easy.  If you don't know what you are doing it can be a nightmare.  Call us and our trained awning installers will do an amazing job with your retractable awning recover. If you are wondering, where can I find retractable awning fabric replacement near me?  If you are in the Tampa Bay Area, we can definitely help you out.