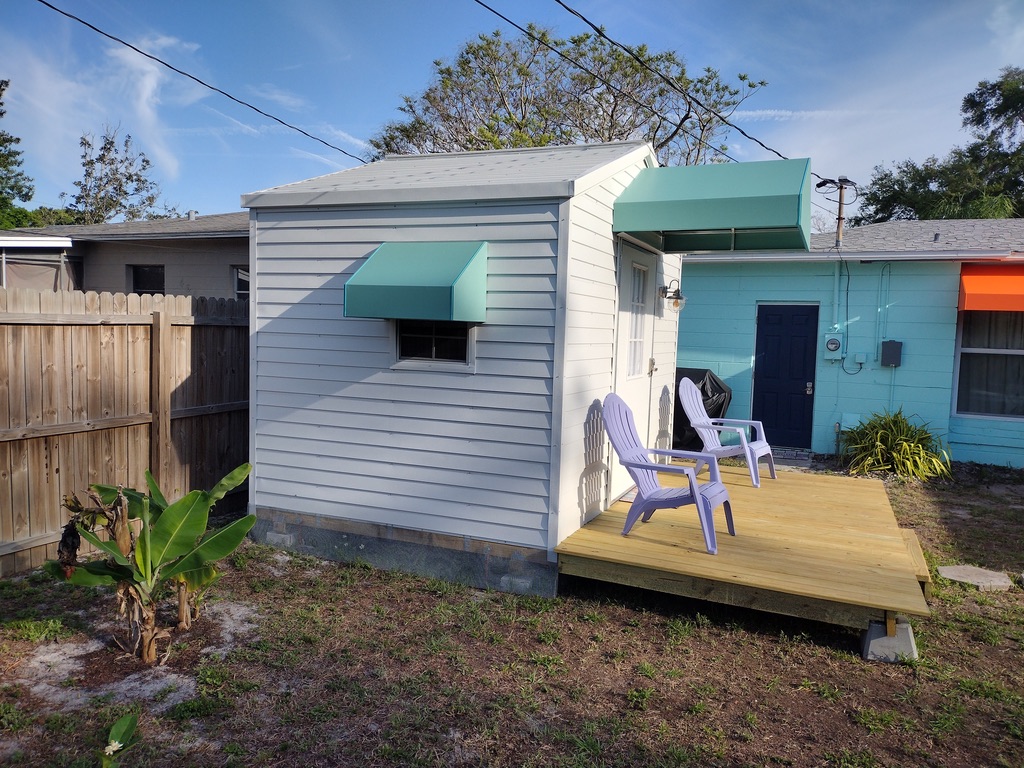 Canvas Awning
A few years ago The Pub Bar and Grill at International Plaza in Tampa had their grand opening featuring some beautiful canvas awnings with custom graphics.  This week, we upgraded their graphics and replaced their standard mill finish aluminum awning frames with perfectly powder coated black awning frames.  While the original awnings in Tampa were a great addition to the restaurant storefront, we're sure you'll agree that these new upgraded awnings have a few little extras that add to the look and feel of an already terrific British pub atmosphere.
Awning Graphics and Powder Coated Awning Frame Upgrades – The Pub Tampa
At West Coast Awnings, we have the ability to produce custom graphics for any awning or canopy application.  Even if you have a complex multi-colored logo like The Pub's, we can give you a functional and beautiful awning product for a fraction of usual signage costs without cheapening the overall architectural appeal of the building with a plastic sign.  Additionally, fabric awnings with graphics tend to blend more seamlessly with most architectural design than do box signs or channel lettering.  To give a vintage, understated look without sacrificing proper identification from the street or sidewalk, a fabric awning with custom graphic signage is a great choice.
If you would like more information about fixed frame awnings with graphic signage, please give us a call and tell us about your project vision.  With over 50 years experience, we can surely lead you in the right direction to get the results you want.  Make us your first stop to get information and then your last stop once you realize we are the best in the Tampa Bay area.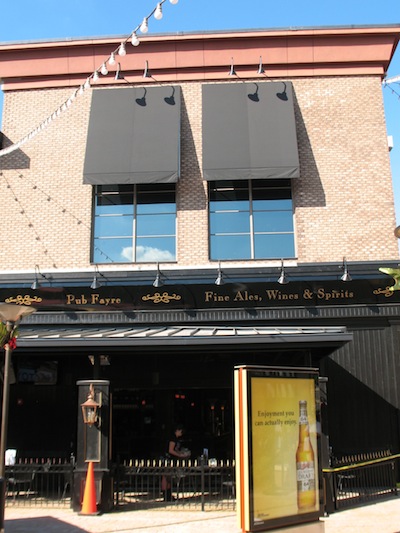 West Coast Awnings
At West Coast Awnings, we specialize in canvas awning, country canvas awning, us canvas and awning, canvas awning replacement, waterproof canvas awning, canvas awning fabric, commercial canvas awning, canvas awning near me, canvas awnings near me, awning repair, sun shade sail, and much much more!!!!
Fabric Awnings FAQs
What is the average cost of a canvas awning?  That is a loaded question…there are just too many variables to answer that question.  Depending on the size of the awning, the type of fabric, the color of the fabric, how the fabric is attached, etc. will determine
How long do canvas awnings last?  Depending on their exposure to the sun and and how well you maintain them, they can last anywhere from 10-20 years before you needs new fabric on your awnings. 
Are canvas awnings waterproof?  Not exactly.  They are water resistant and repel the majority of water, but in a heavy rain, the woven fabric like a Sunbrella will let some water mist through.
What is the most durable awning fabric?  Technically, there are some very heavy vinyls that can last 20-30 years, but for the most part awning vinyl and Sunbrella acrylic should last you about 15 years if you take care of it.