Protect Windows and Doors with Beautiful Fabric Awnings
Tampa Awnings
On Friday we installed a pair of canvas fabric awnings for Susan in Tampa.  She was having some trouble with both sun intrusin and rain water control.  She wanted three benefits from her awnings:
Susan needed a product that would shade her windows and doors from the hot afternoon sun. This would lower her indoor temperature, save her money on cooling costs, and protect her indoor furnishings from UV fading damage.
Susan needed a produt that would protect her vintage windows and doors from water intrusion. With older windows and doors, small leaks are common.
Susan needed a product that was attractive and added style and curb appeal to her home.
After speaking with one of our Tampa awning experts, Susan decided that the fixed-frame canvas awning was the right solution for her. It offers exceptional sun and rain protection while adding a splash of color and style to any structure. With a 10 year fade, mold, and mildew warranty, her awnings will offer at least a decade of fine service before they need to have replacement fabric applied. When compared to the high cost of installing new windows and doors, which are both expensive and unlikely to match her vintage home's appearance, the choice to install affordable canvas awnings is easily the right one.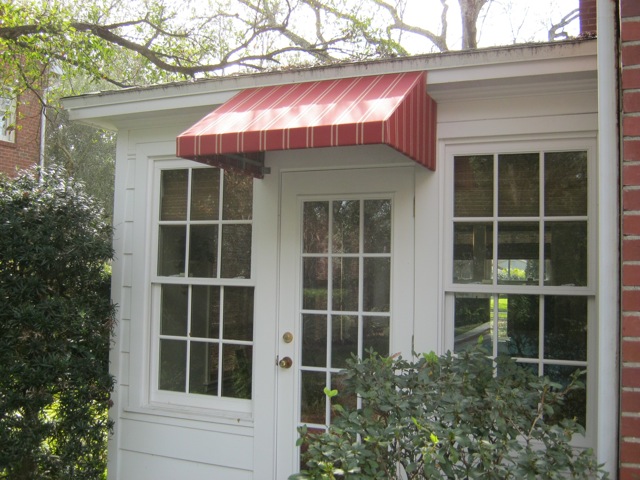 If you have a sun control or rain intrusion problem, give us a call for FREE on-site consultation. With over 50 years experience, we can lead you to the right solution for your unique situation.