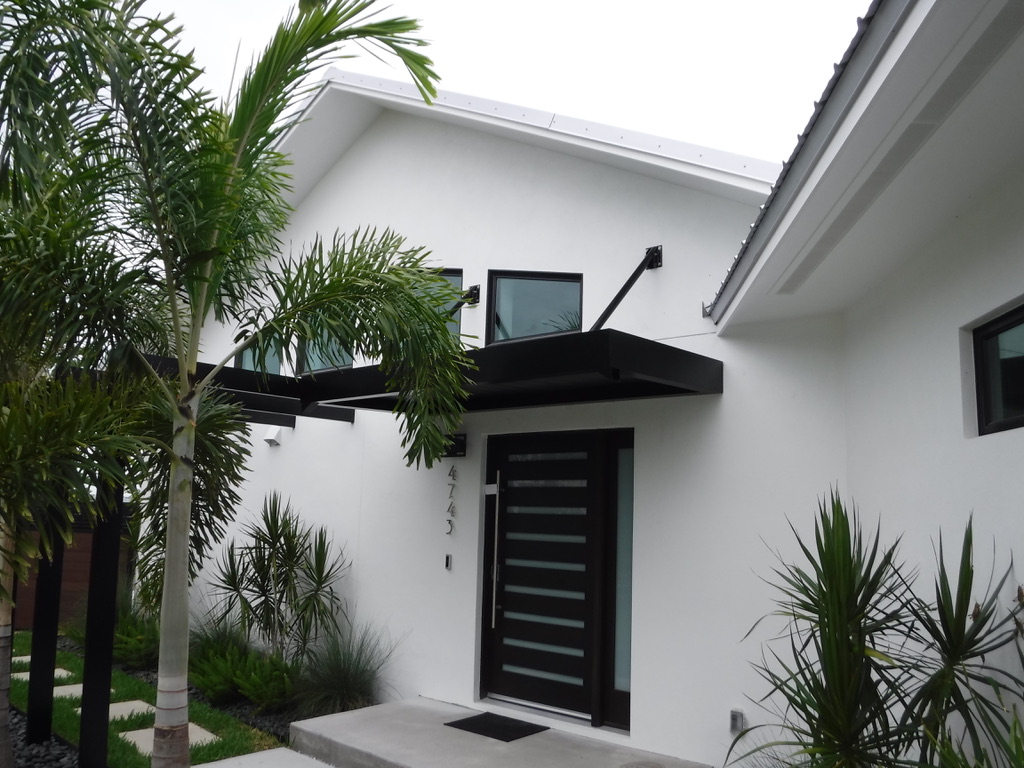 Architectural Aluminum Awnings
When designing and building a new metal shade awning, many factors must be taken into account.  Not the least of which is the environmental impact that the product will have.  Our Aluminum Architectural Awnings are made from 100% Recyclable extruded aluminum.  Many years from now when the architectural aluminum awnings are removed or the building demolished, these aluminum awnings can be reused to make many different aluminum products.  When making a product like these architectural aluminum awnings, it is not just important to think about the impact today, but also the impact on tomorrow.
Additionally, our all-aluminum construction will never rust.  While it will oxidize, the outer layer of aluminum oxide that forms on unfinished awnings is actually harder and tougher than the original aluminum surface which means that it will not flake away to expose fresh material underneath like rust on iron or steel.  This choice of material while initially more expensive pound-for-pound is actually a better value due to the extreme longevity of the awnings even in salty environments like Tampa, Clearwater, or St Petersburg.  Additionally, West Coast Awnings has a history dating back to 1957 of designing, manufacturing, and installing these types of awnings and canopies.
Metal Awnings in Tampa: Long Lasting Shade
While fabric awnings are beautiful and colorful, metal aluminum awnings are practically indestructible.  Made from 100% extruded aluminum, these awnings will never rust, providing decades of shade and rain protection to doors, windows, or patios.  Also, their powder coated finish allows these architectural awnings to match any style or color scheme that an architect or designer can imagine.  Additionally, their custom built nature assures a perfect fit every time.  For more information, contact us using the phone number above or our handy Contact Us form.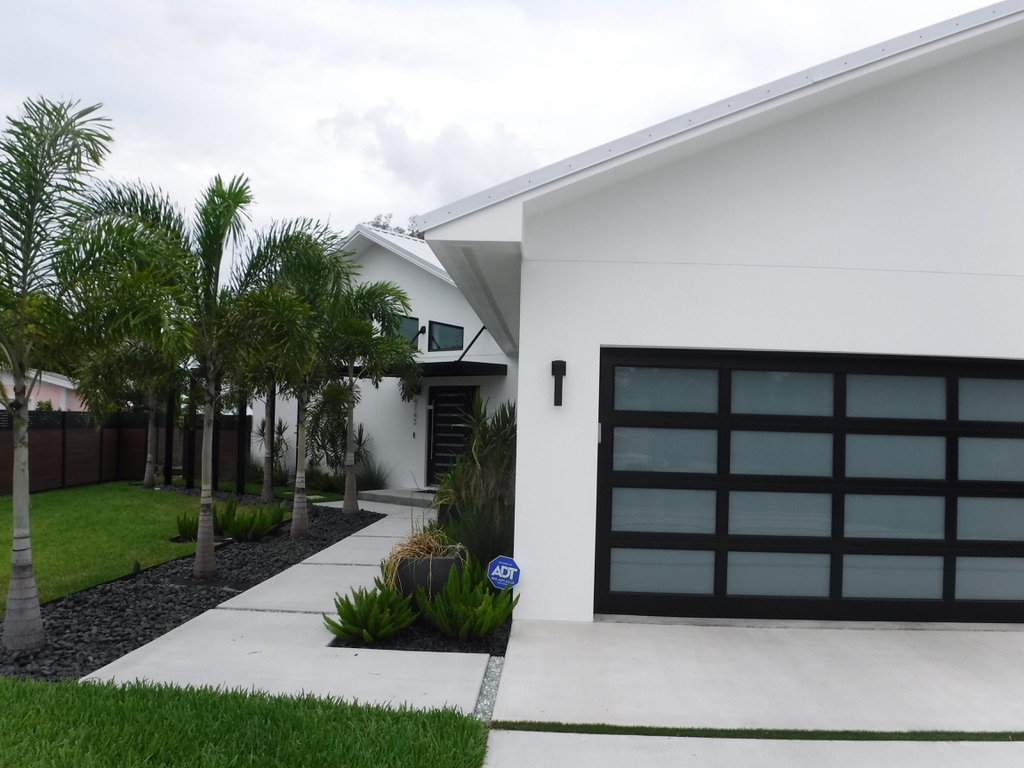 West Coast Awnings
At West Coast Awnings, we specialize in prefabricated metal awnings, commercial aluminum awnings, residential architectural awnings, custom aluminum awnings, residential aluminum canopy, standing seam canopy, hanger rod awnings, hanger rod canopies, and much much more.
Our canopies and awnings are fully assembled and ready to be installed by our professional awning installers.  Architectural aluminum awnings are the perfect accent to your new modern home. 
Aluminum Awning FAQs
Have you ever wondered, where can I find architectural aluminum awnings near me?  We service Pinellas, Pasco, and Hillsborough counties, and would be happy to help with your aluminum awning needs.  Are aluminum awnings good?  I think they are an exceptional way to provide some design to your home in a long lasting, no maintenance way.  How long do aluminum awnings last?  With a new coat of paint every now and then, aluminum canopies will last forever.   If you are looking for Tampa Bay Awning or wondering how your Awning Works? Give us a call for a free estimate.