Awnings, Canopies, Sun Screen & Shade Structures
Welcome to
West Coast Awnings
Fabric awnings, canopies, sun screens, drop curtains, and other shade structures are some of the most valuable additions for a home or business. Skeptical? Consider this: adding an external sun screen to a home can reduce cooling costs by up to 20%, making such a simple addition a source of savings for years to come.
For West Coast Awnings, shade structures such as fabric canopies and awnings, metal awnings, sun screens, and the like are the core of our business. Since the company's inception in 1957, we've expanded from awnings into many areas, including custom ornamental metal railings, motorized retractable awnings and screens, and umbrellas.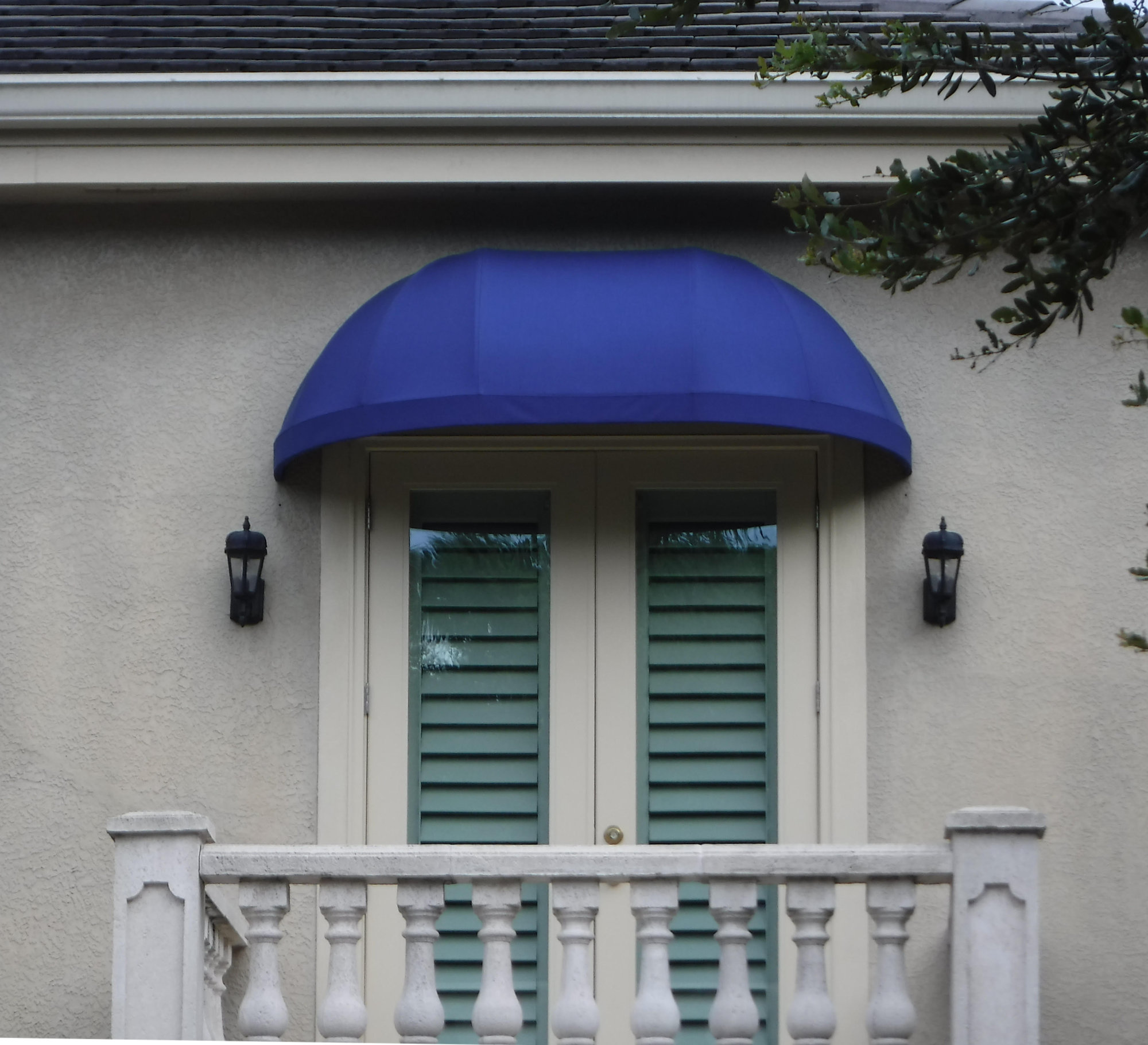 In Addition, our hurricane protection division is one of the oldest in and around Tampa, and is a leader in the Florida storm protection industry. West Coast Awnings operates all over Florida, with a concentration on Hillsborough, Pasco, and Pinellas counties; in particular the Tampa, Clearwater, and St. Petersburg areas. With high quality products and a dedication to excellent service, much of our business is from repeat and referral customers. We believe in building relationships with our clients and consider these referrals the highest possible compliment.
West Coast Awnings For All Your Sun Protection Needs.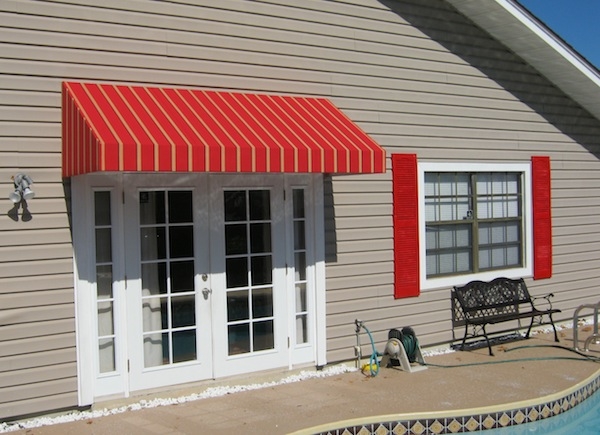 Homeowners in the Tampa, Clearwater, and St. Petersburg areas can contact West Coast Awnings, Florida's premier canopy & sun structure company. We've been in the business since 1957, and we've perfected the art of designing awnings and canopies that protect against sun damage.
All Homes Can Benefit from an Awning or Sun Shade
Canopies and sun shades help you protect your home furnishings, reduce your energy costs, and make your home more comfortable in hot weather. With three such important reasons, it's practically impossible to find a home that won't benefit from the addition of West Coast Awnings sun protection structures.
It's likely that your home can benefit too—but you might be worried about whether your home will suit a canopy or sun shade. The answer to that question is definitely yes! There are hundreds of styles, colors, designs and materials from which to choose. That means we can provide any home with a custom-designed canopy that suits your home's individual style and décor.
Over the last fifty years, West Coast Awnings has installed countless numbers of awnings, including commercial retractable and fixed awnings in an amazing variety of materials. We install awnings of every description, and we take pride in the satisfaction of a job well done. Our commercial metal and canvas awnings adorn the storefronts of many businesses throughout the Tampa, Clearwater, and St. Petersburg area, and are popular with larger commercial buildings and building projects too.
West Coast Awnings can provide any commercial building with the perfect custom-designed awning, sure to complement the existing décor perfectly. A wide variety of frames and awnings means it's easy to choose just the right construction. Installation of a new awning provides any storefront with an instant facelift that will look great for years to come
West Coast Awnings
Has What You Need
The more traditional features of a commercial canvas awning grace many a storefront in the Tampa, Clearwater, and St. Petersburg area, with crisp, durable fabric in an array of colors. Restaurants and cafés suit this style perfectly, but a canvas awning can look great adorning almost any storefront.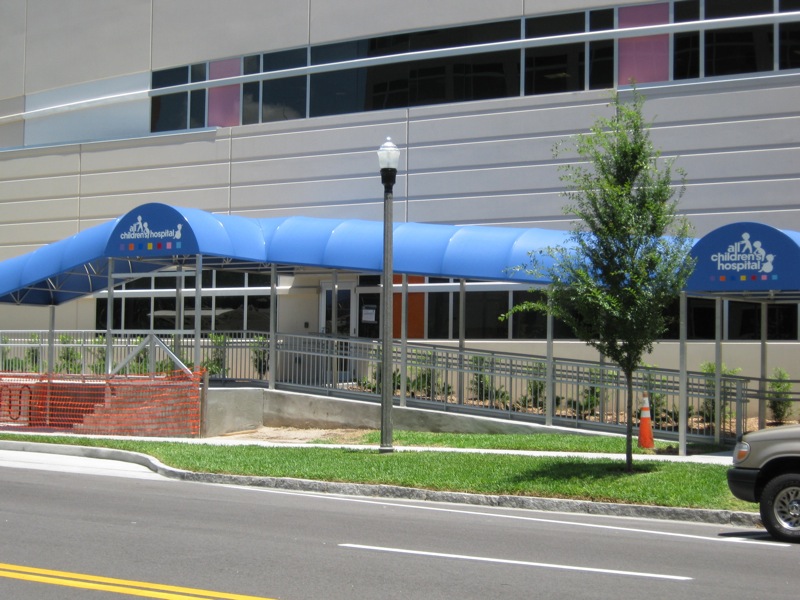 West Coast Awnings Philosophy of Business & Relationships
West Coast Awnings has been manufacturing and installing shade structures and weather protection systems since 1957. In that time, we've developed a company philosophy that has helped us build a reputation for excellence throughout the Tampa Bay area and beyond.  Our goal is to exceed every customer's expectations through timely service, efficiency in production, and cost-consciousness to provide the best possible product at the best possible price.
Our company has been family owned and operated since its inception.  This allows us to offer personal service and build lasting relationships with our customers in Tampa Bay.  In today's market, many companies are looking to turn a quick profit and skip town, but at West Coast Awnings we are deeply rooted in our Clearwater community and we know that our reputation is very valuable and must be protected.
Our owners, Rick and Matt Kalil were both born at Morton Plant Hospital in Clearwater, attended Dunedin High School, and have lived in Pinellas County for their entire lives.  Rick has a bachelor's degree in physics from Furman University in Greenville, SC and a master's degree in mechanical engineering from Georgia Tech and has turned his design and manufacturing talents toward building the best awning and canopy structures this area has ever seen.  Matt attended the University of South Florida and earned a bachelor's degree in business and an MBA.  His business sense and marketing abilities are a perfect compliment to his brother's design abilities, giving West Coast Awnings a tremendous advantage over our competition.
Our sales staff consists of some of the most knowledgable and reliable people in the industry, some with more than 35 years of experience in awning and canopy work alone.  Their punctuality, professionalism and pride in their work makes working with our sales team an enjoyable, stress-free experience.  We understand that many customers have very busy lives and difficult schedules and we are always willing to meet with them at their convenience.
Our production staff is made up of some of the most talented and innovative personel available today.  From metal fabrication and welding to fabric seamstress, West Coast Awnings employs only the best and brightest at every position.  While having the very best employees means we have higher payroll costs than our competition, we know that the value of quality personel is always greater than the costs incurred to keep them.
Overall, West Coast Awnings strives to be the very best shade structure company around and we are improving our methods and practices every day to better serve you.  Even after more than 50 years in business, we are constantly learning new and innovative ways to offer more value to our customers.  Please contact us today to find our more.
What Are Customers's Say. . .
West Coast Awnings were easy to work with, very pleased with sale and installation of our new awnings.
Had a recover of an awning at my home. Scott the salesman was great to work with. Damien and Scott who did the install were terrific, right on time and very professional!
Rick came out this morning to give us a quote on a sail shade for our granddaughter's playset. A very professional and Honest Man. After discussion on our options, he made other suggestions outside of his company. Which has never been done before. He provided us with a couple of names to see if they could assist us. I would highly recommend his company to everybody.👍👍
Incredible service. From the first consult to the final product everything went smoothly. The installation crew was professional and meticulous . Highly recommended! Thank you #WestcoatAwning
West Coast Awnings was the only company out of three who called me back. They did everything just as they said, kept in touch and made a fantastic awning for our dock at a very reasonable price. Highly recommend!