Bahama Shutters: A Great Addition to Any Home
Bahama Shutters are able to tame the sun's harsh rays cooling the interior of your home. They also offer protection to your home from flying debris in the event of inclement weather. Last but not least, bahama shutters offer a classic, architectural look to accent the rest of your home's décor.

Bahama shutters are typically offered as a single unit with evenly spaced blades running horizontally to provide shade and protection from the elements. On occasion, proportionally spaced mullions (vertical supports) are used to accommodate larger window widths (greater than 45 inches). For instance, a typical residential window would have one mullion to offer support to the blades that provide the shade.
What makes our Bahama Shutters different?
Our bahama shutters are built with the finest materials and highest quality. We offer fully welded corners while most shutter manufacturers screw their corners together. Welding the corners makes them stronger, seamless, and much more attractive. Just as important, it eliminates the corner corrosion that often occurs with regular hurricane shutters.
We offer a wide selection of colors and sizes to fit most any architectural style or color scheme.
Our commitment is to produce top quality hurricane shutters, with great detail given to precision. Our ongoing development and use of specialized templates and tools enable us to streamline the production process of our bahama shutters, while incorporating new techniques and assembly methods to reduce product cost and increase quality.
Bahama shutters are also commonly reffered to as Bermuda Shutters or Island Shutters. By any name, be sure you are receiving the highest quality shutter for your home or business.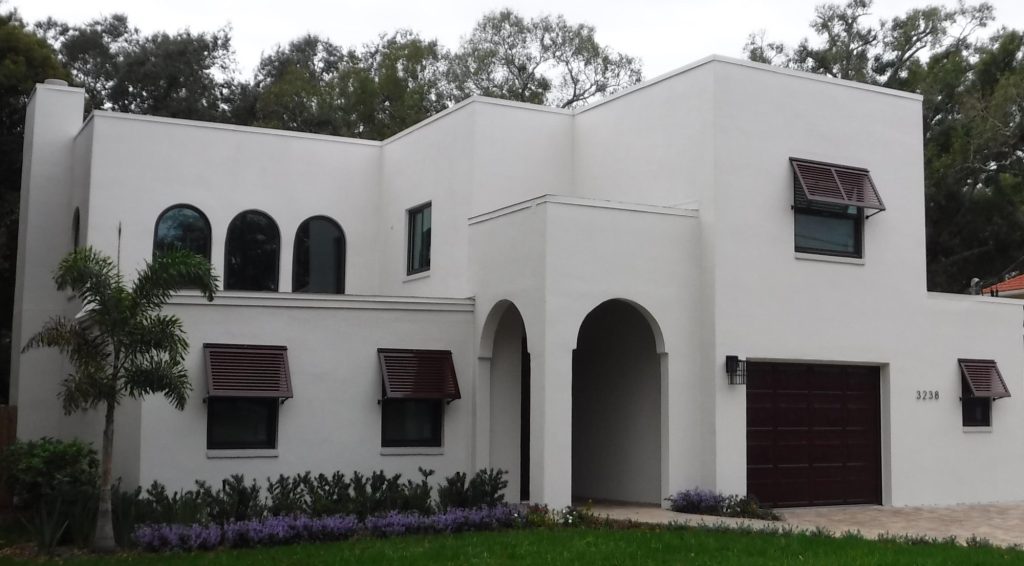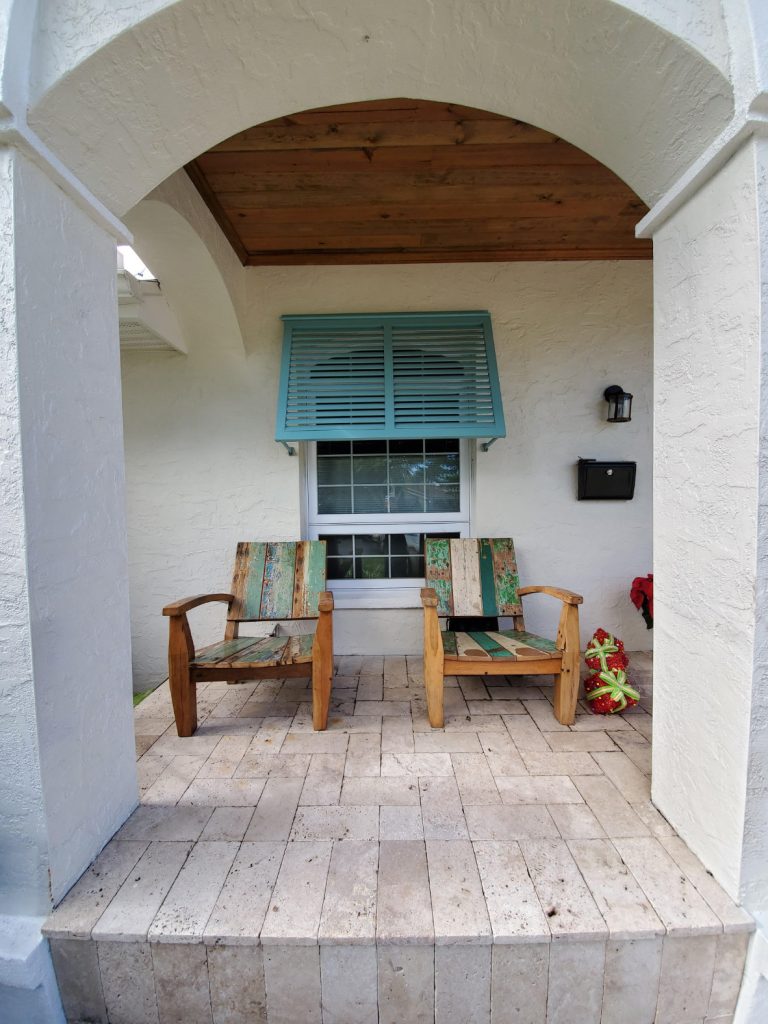 Let West Coast Awnings Work for You
West Coast Awnings has been in the business of creating and installing sun shade solutions since 1957.  We've built our business on versatility and flexibility and we look forward to speaking with you about your specific sun-control desires.
If you're investigating your options for Bahama Shutters, why not give us a call for a free consultation?
Contact us using the online form below, or call (727) 447-3461, for information or a FREE ESTIMATE.