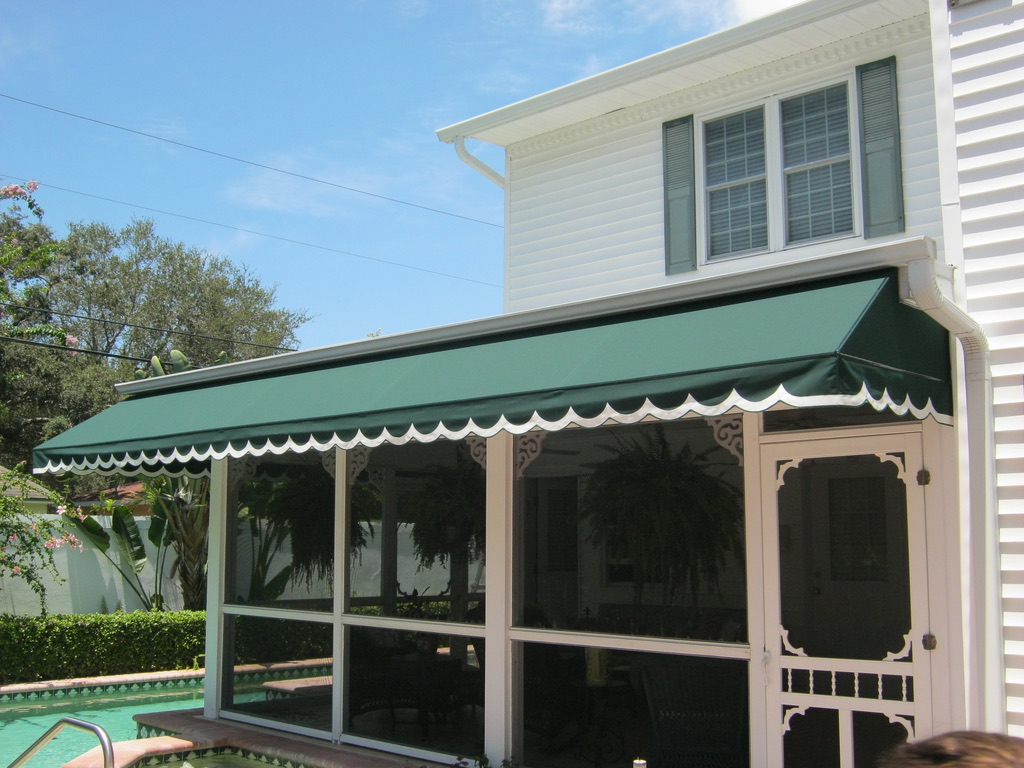 Serving Belleair and Belleair Beach since 1957
For our Customers in Belleair and Belleair Beach, our custom built  canopy awnings and canopies are the perfect solution to your shade and weather protection problems.  To see our collection of Canvas Awnings, Canvas Patio Canopies, Retractable Awnings, Retractable Screens, and more, use the Menu Bar at the top of the screen to get more info or check out our Galleries to see photos of our work and examples of the types of products we have available.
Canopy Awnings to Shade your Deck, Patio, or Lanai
A stationary awning is a great way to cover an outdoor living space year-round to protect not only from the sun but also from adverse weather.  Patio awnings, Porch canopies, and Lanai covers are essential to get the most out of your backyard areas from January to December.  Given the drastic changes in Belleair weather from summer thunderstorms changing to sweltering sunlight, a canvas or insulated awning or canopy is the right choice for Belleair Beach residents.  We have the expertise and experience to help make your Belleair Backyard the outdoor oasis of comfort and enjoyment you've always wished it would be.  Give us a call today to find out how we can help you!
In general, an canopy awnings or awning canopy can take an outdoor area that would be otherwise useless during hot summer days or during rain storms and turns it into an outdoor oasis that you can enjoy year 'round.  Specifically, in the Tampa Bay area, many homes and business were purchased with an outdoor area as a main feature.  Not being able to use this area turns a great investment into unrealized potential.  Do something about it and take back your outdoor living area!!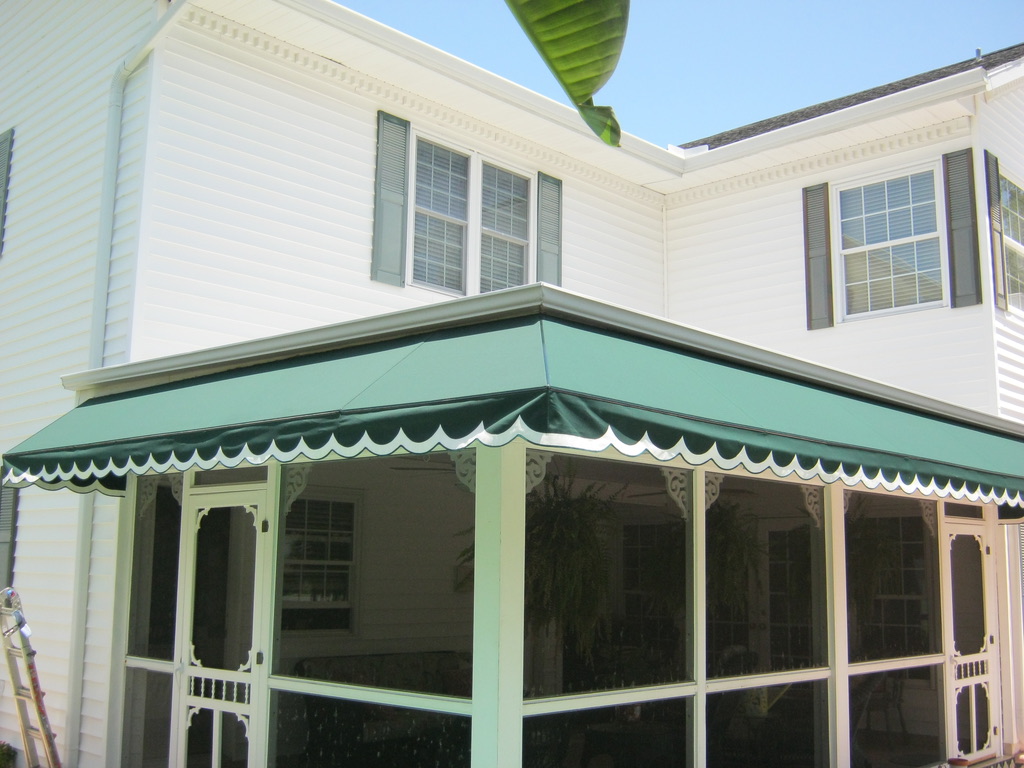 West Coast Awnings
At West Coast Awnings, Tampa's premiere awning manufacturer near me, we specialize in canopy awning for deck, canopy tent awning, pop up canopy awning, awnings for home, retractable awning, fabric awnings, recover fabric awnings, canvas awnings, awnings canvas,
Canvas Awning FAQs
Are you looking for a Tampa Bay Awning company that can show you how your awning works?  Then look no further!  Are you in the Tampa area and are wondering where you can find awnings near me?  We service Pinellas, Pasco, and Hillsborough counties for all your awning manufacturing and installation needs.  What is the difference between an awning and a canopy?  For most folks, they are one in the same, but we like to think of it as an awning supports itself with its own framework, while a canopy has some posts or support arms from above or below. 
How much does an outdoor canopy cost?  There are simply too many variables to give that answer, but it you give us a call or email, we'll get back to you with a free estimate.  What are outdoor canopies called?  Some call them exterior canopies, exterior awnings, pop up canopies, pop up awnings, fabric canopies, fabric awnings, you name it!  Is a retractable awning worth it?  If you are looking for versatility for a space, and want to make that space 20 degrees cooler while you enjoy, then yes!