Custom Aluminum Pergolas – St Pete, Tampa, Clearwater
Have you ever dreamed of having your own shade pergola but were convinced that the maintenance of a wood structure would be too costly?  There is an alternative!  Our collection of Custom-Built Aluminum Pergola will give you decades of maintenance-free shade with the classic look and feel of a beautiful shade pergola. 
Motorized Aluminum Pergola
Take a look at this prime example from Staybridge Suites in St Petersburg, FL.  An Aluminum Pergola looks nearly identical to a wood structure except that it does not break down over time.  Aluminum is naturally rust-proof and the powder coated finish on our Pergolas will last many times longer than paint on wood.  Powder Coat is naturally smooth and tends to repel dirt where regular paint would absorb it.  Also, the finish on our Aluminum Pergolas does not absorb moisture which allows the materials below to be truly protected.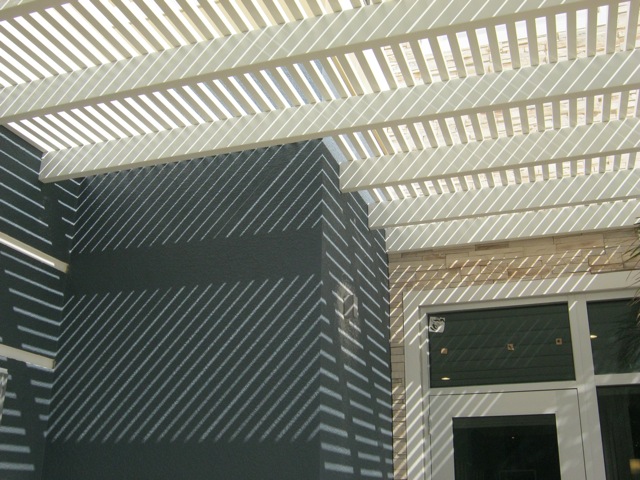 Stainless Steel Hardware
At West Coast Awnings, we have more than 50 years experience installing metal and fabric structures in Tampa Bay.  Because we know what works and what doesn't, we use only Stainless Steel Hardware in our exterior projects so you don't have to worry about corrosion destroying your Pergola addition prematurely.  It is true that Stainless Steel hardware is many times more expensive than standard steel hardware, but we believe in doing a job once and doing it well.  You can trust your Aluminum Project to us because we are experts in the industry and experts in building in Tampa Bay.  Give us a call today to find out more!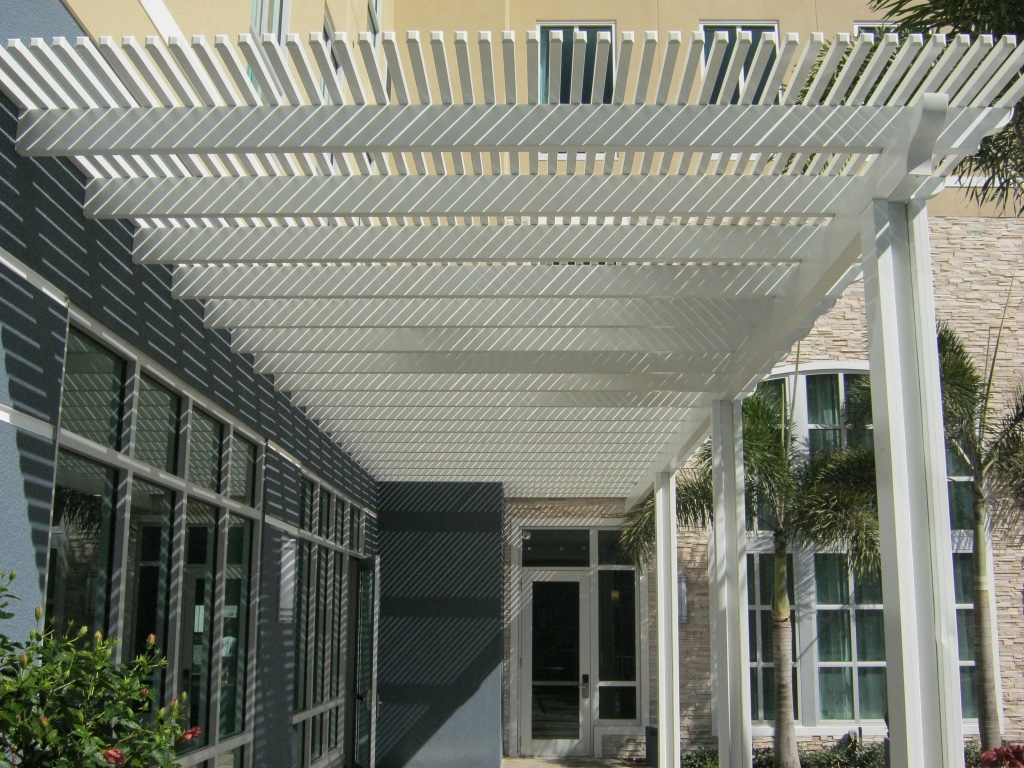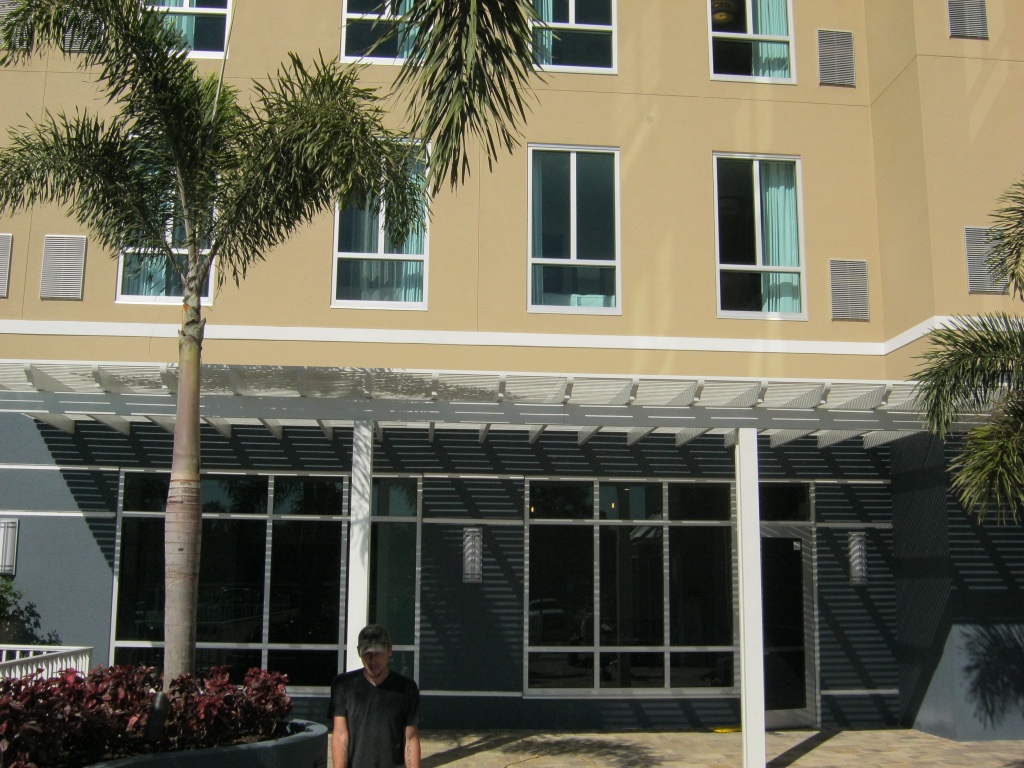 West Coast Awnings
At West Coast Awnings, we are your aluminum pergola manufacturers. We specialize in modern aluminum pergola kits, aluminum pergola diy, aluminum pergola near me, aluminum pergola with canopy, and much much more.
Pergola FAQs
How much does an aluminum pergola cost? Aluminum pergolas typically cost more than wood pergolas. Since they don't rot or corrode, aluminum canopies can last a lifetime when installed by a professional pergola installer. Is aluminum good for pergola? We believe that aluminum is best for pergolas since it will outlast wood of all kinds. How long will an aluminum pergola last? It will last as long as the fasteners that are holding it together. Which is better, steel or aluminum pergola? Steel pergolas rust, hands down, no matter how well you take care of it, so aluminum is the best material for your pergola.
What color options are available within the aluminum pergolas? Our pergolas come in three standard colors white, clay, and dark bronze. What is the best-rated product in aluminum pergolas? We've done the work for you and chosen the two best brands of pergolas. Give us a call today for a free estimate.