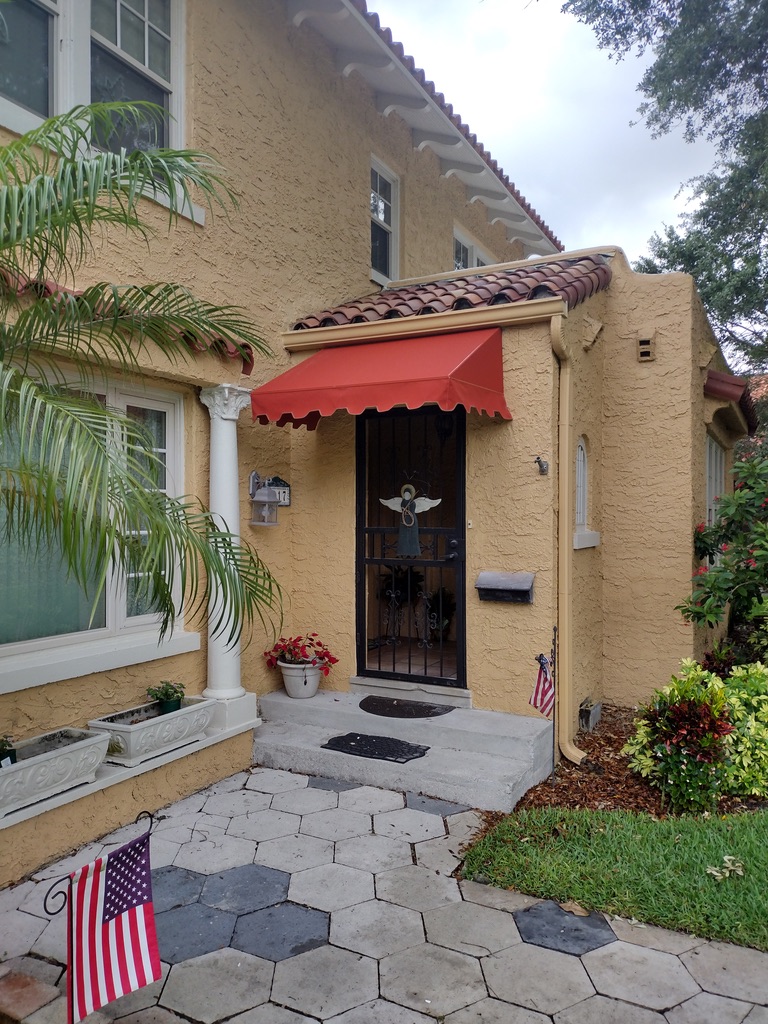 Awnings and Canopies in Clearwater, FL: Designed and Manufactured Locally
If you are looking for local owned and operated awning company in Clearwater, you've come to the right place.  West Coast Awnings has been designing, manufacturing, and installing custom awnings and canopies of nearly every type since 1957. 
Expert Awning Manufacturer
Our expert awning craftsmen and women make their homes right here in Clearwater and take pride in providing the highest quality products and services to our friends and neighbors. 
Number 1 Awning Company
We all love Clearwater and Florida in general for the ample supply of sun, but sometimes that sun can cause some problems.  Our awnings and canopies provide shade protection to lower interior temperatures, protect furnishings from fading, allow outdoor living spaces to be used even in the summer heat, and many other benefits.
We would love the opportunity to meet with you to discuss the details of your project.  No two projects are identical, so we take the time to see your site and discuss the best solution to fit your needs.  Our on-site consultations are FREE and you have no obligation to purchase at any time.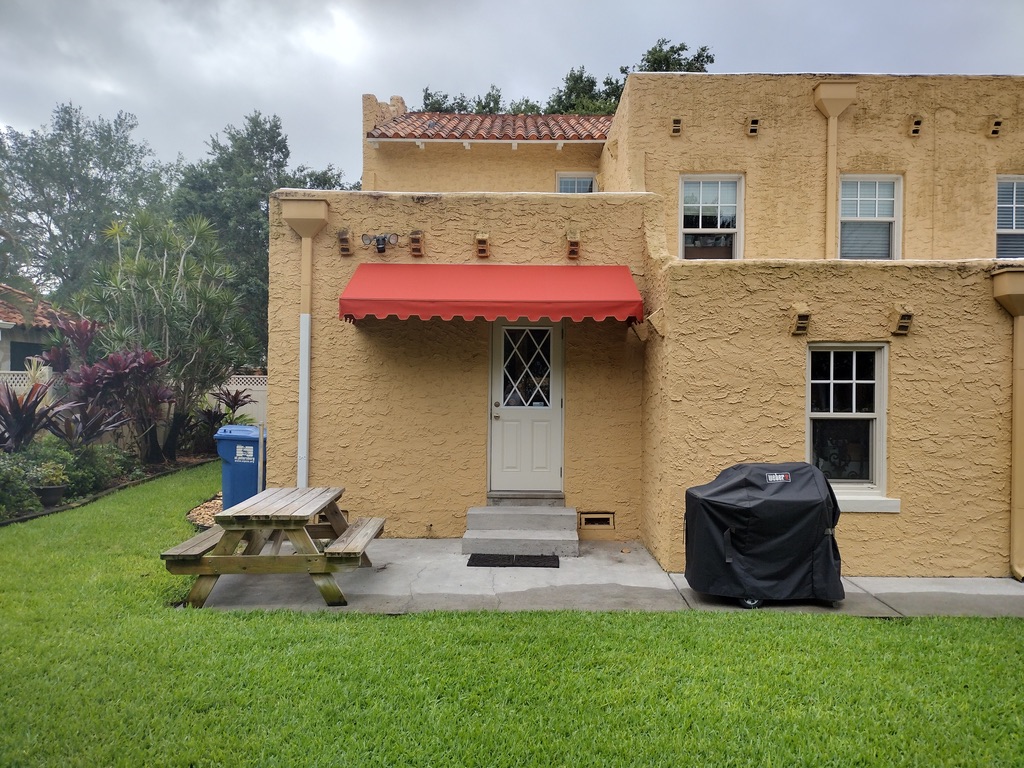 West Coast Awnings
We at West Coast Awnings are here to help you with all your shady needs.  Whether it be a retractable awnings and canopies, metal awnings and canopies, deck awning or canopy, outdoor window awning, patio awning, metal awnings, retractable awning, door awning, awning canopy house exterior, awnings canopies enclosures, or gazebos awnings canopies, we can help with them all.
Fabric Awnings FAQs
Do you ever find yourself pondering where can I find awnings or canopies near me?  If you are in or around Clearwater, then we are the ones you want.  What is the difference between a canopy and an awning?  To many, they are the same thing.  We generally think of awnings as being self supporting by their own frame and canopies requiring posts or arms from above or below.  What type of awning is best?  The one that solves your problem the best.  Since there are so many problems it is best to call us and ask for our professional opinion. 
How much does it cost to put an awning on your house?  That is a very general question that requires a lot more information and details to answer.  Give us a call and we will give you an accurate estimate to solve your shade needs.  How much does an awning cover cost?  That depends on the size, shape, what type of fabric you choose, and on and on.  Give us a call and we will ask all the right questions to get you the best cover at the best price.