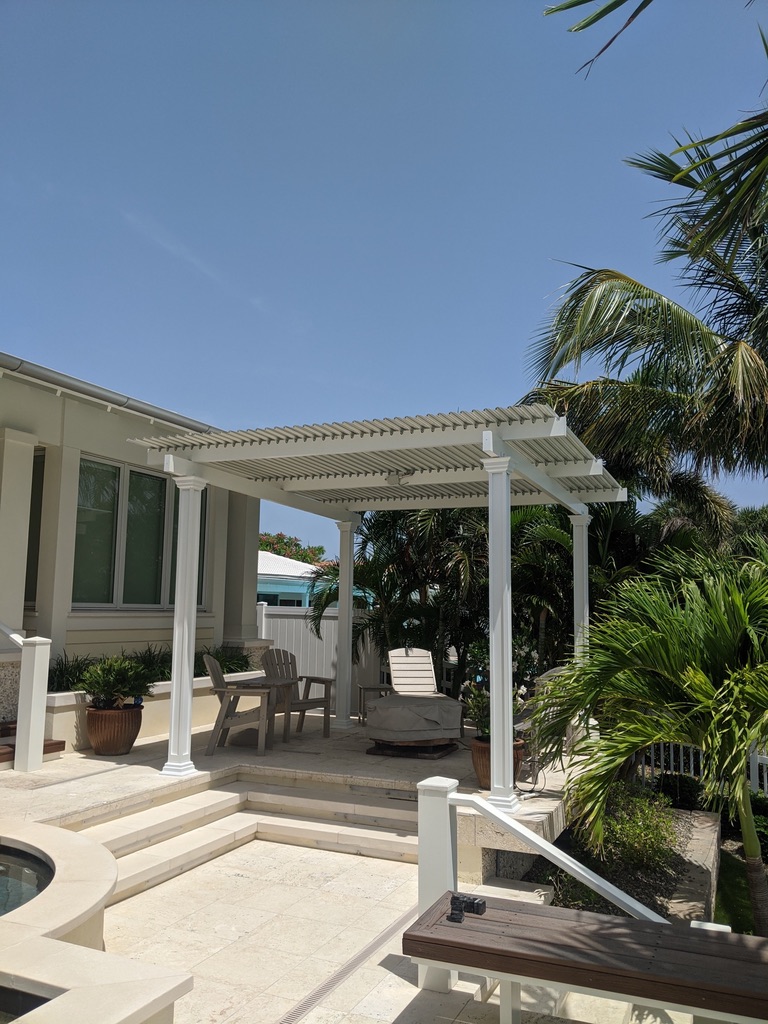 Motorized Pergola Tampa
Have you ever dreamed of having your own shade pergola but realized that a traditional pergola provides neither shade nor rain protection?  There is an alternative!  Our collection of Custom-Built Motorized Aluminum Pergolas will give you decades of maintenance-free shade and rain protection.  Notice in these two photos the beautiful look of the pergola in the open position (above) and the full shade and rain stopping power in the closed position (below). 
Aluminum Retractable Pergola
An Aluminum Pergola looks nearly identical to a wood structure except that it does not rot over time or require constant re-painting maintenance.  Aluminum is naturally rust-proof and the powder coated finish on our Pergolas will last many times longer than paint on wood.  Powder Coat is naturally smooth and tends to repel dirt where regular paint would absorb it.  Also, the finish on our Aluminum Pergolas does not absorb moisture which allows the materials below to be truly protected.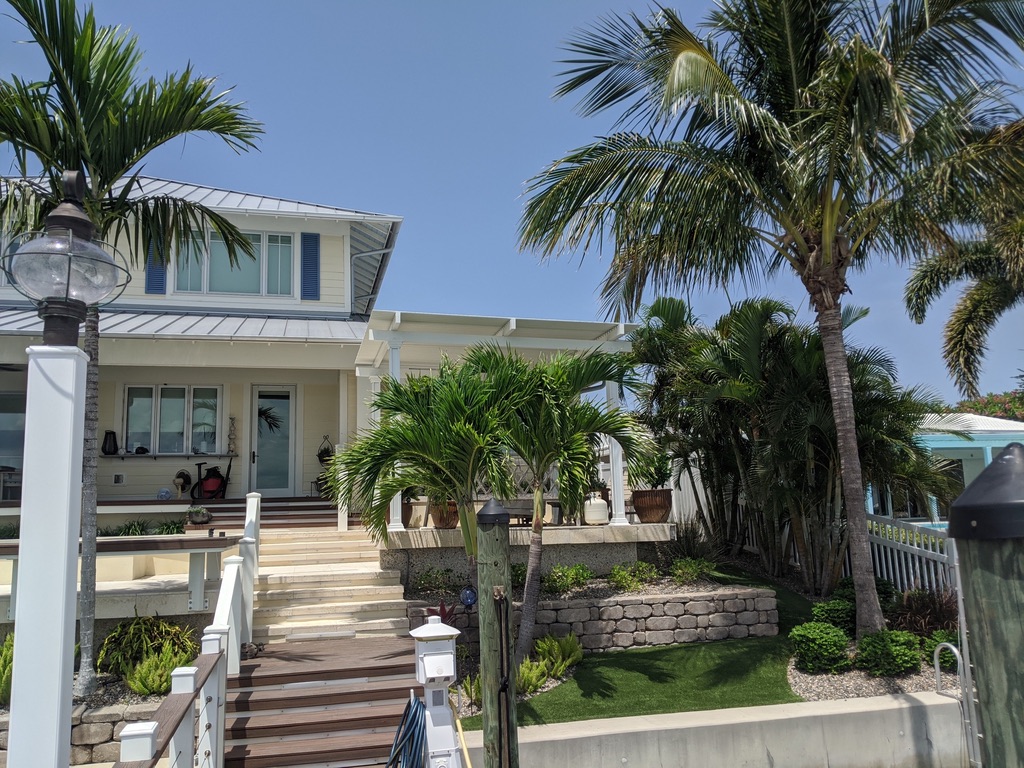 Motorized Pergola
(STAINLESS STEEL HARDWARE)
At West Coast Awnings, we have more than 50 years experience installing metal and fabric structures in Tampa Bay.  Because we know what works and what doesn't, we use only Stainless Steel Hardware in our exterior projects so you don't have to worry about corrosion destroying your Pergola addition prematurely.  It is true that Stainless Steel hardware is many times more expensive than basic steel hardware, but we believe in doing a job once and doing it well.  You can trust your Motorized Pergola Project to us because we are experts in the industry and experts in building in Tampa Bay.  Give us a call today to find out more!
West Coast Awnings
We at West Coast Awnings specialize in shade products of many kinds such as motorized aluminum pergola, motorized louvered pergola kits, cardinal motorized pergola, motorized louvered pergola, modern day pergola, outdoor space, outdoor shade, motorized smart pergolas powered, powered pergola, pergola motorized louvered roof, and smart pergolas powered by somfy.
Motorized Louvered Roof FAQs
Do you find yourself asking, where can I find motorized pergola near me?  If you are in the Tampa Bay Area then we've got you covered.  How much does a motorized pergola cost, motorized louvered pergola cost, or how much are the luxury motorized pergolas? I'm not going to lie, these things are not cheap.  Costs of $100 per square foot are common, and the cost of aluminum seems to always be rising.  What are the benefits of a motorized pergola?  The benefits over a standard pergola are pretty simple.  When closed, it functions as a solid roof keeping your outdoor kitchen and furniture dry, clean, and protected from the sun.
Louvered Roof Pergola FAQs Cont.
Is a louvered pergola worth it?  A louvered roof product is a specialized product typical made for the luxury market.  The worth comes from being able to close it when you want to protect your outdoor kitchen or outdoor furniture.  There are certainly cheaper ways to protect your belongings, but nothing looks as impressive.  Do louvered pergolas keep the rain out?  Yes.  That's the point, right?  Obviously, there aren't sides on the pergola so rain can definitely blow under them, but the tops are usually water tight.