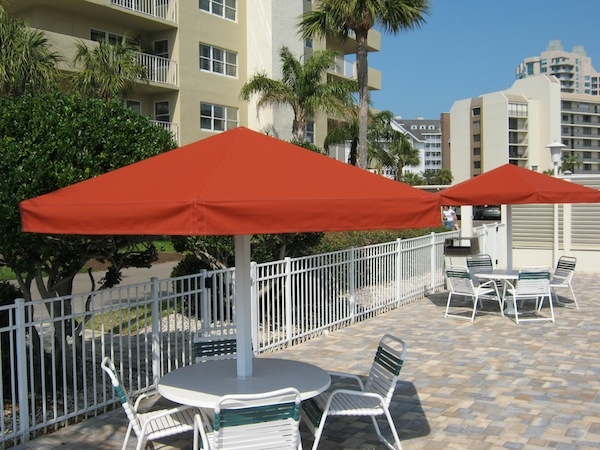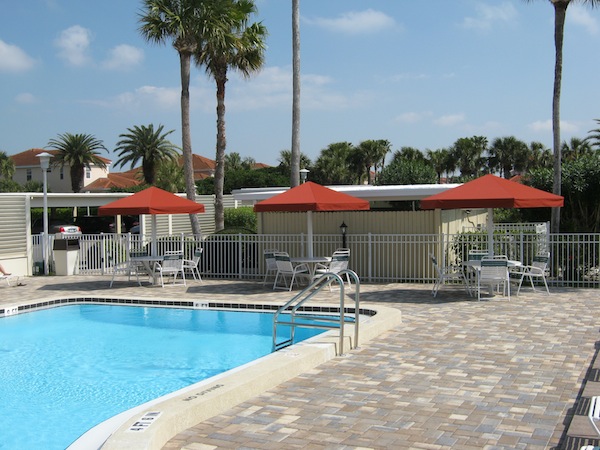 Welded Umbrellas
We're at it again, this time making custom fixed umbrellas for our friends at the Isle of Sand Key condominiums.  Being so close to the Gulf, their pool deck and patio are exposed to high winds almost daily, so a standard center-post custom umbrellas simply would not survive for long in those harsh conditions.
Custom Umbrellas
We worked with them and came up with a functional and attractive solution: Custom Welded-Frame Umbrellas with Sunbrella Fabric Covers.  The frames are fully-welded aluminum with a white powder coat finish to keep them beautiful and free of corrosion for decades.  The 10-year Warranty Sunbrella Fabric is fastened with our state-of-the-art "Staple-Stitch" system that gives a tight, seamless look and allows the fabric to break away from the frame in the event of hurricane force winds.  This relieves the pressure from the frame to allow it to survive the storm and we simply re-attach the fabric once the hurricane is over.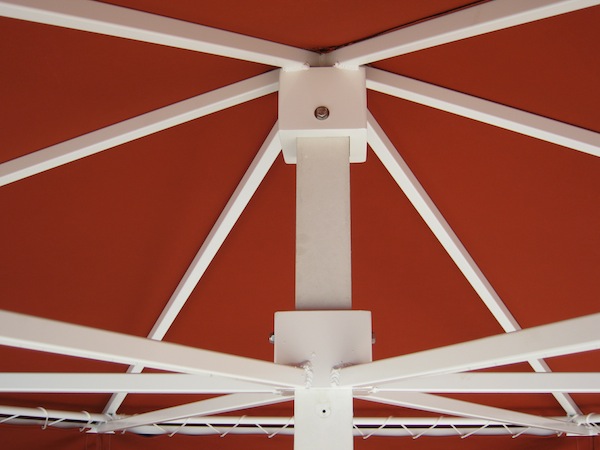 Custom Umbrellas
If you are looking for custom shade umbrellas, cantilevered umbrellas, custom umbrellas, welded umbrellas, fixed frame umbrellas, we would be happy to help.  We really enjoy being innovative and creative when it comes to solving our customers' shade structure problems and we would like to help you too.  Give us a call for a free consultation.