Patio Covers Make the Outdoors Comfortable All Year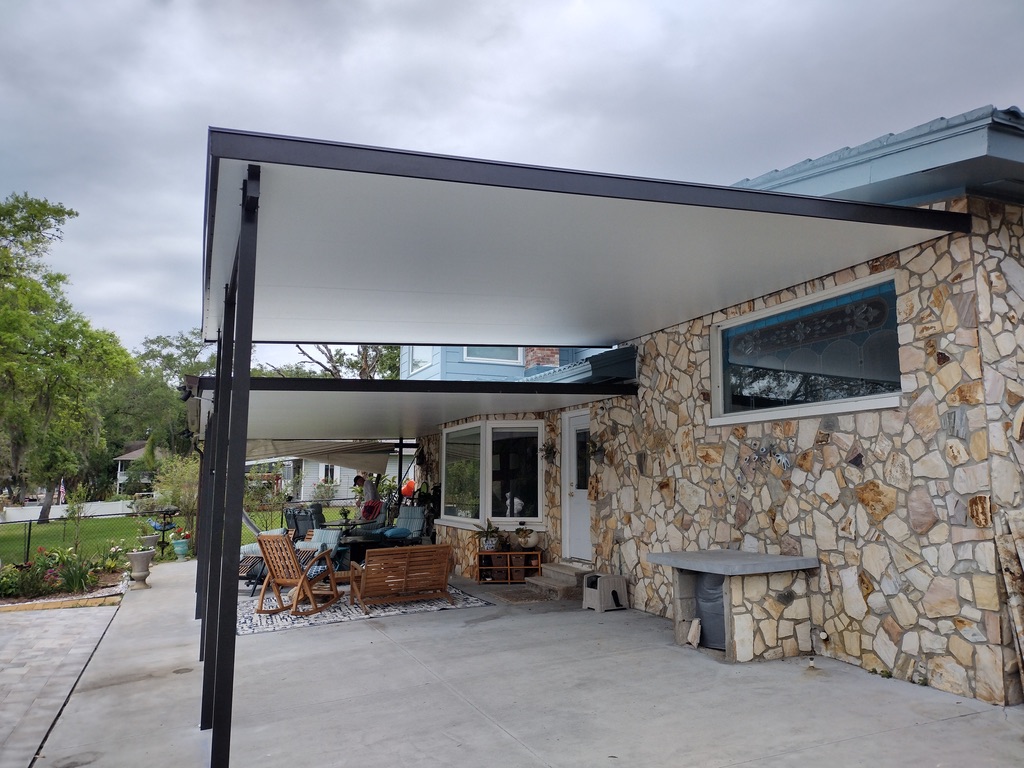 Patio covers can reduce outdoor temperatures by 15 degrees and keep you and your guests dry on rainy days.
Welcome to West Coast Awnings!  You have found Tampa Bay's #1 source for patio awnings, patio canopies, deck covers, and the like.  Take a look around at the link above and to the right of this page to find the information you are looking for.  You can always give us a call at 727-447-3461 to get live help right away!
Here at West Coast Awnings, we protect our customers from sun and rain and allow them to use their beautiful decks, porches, patios, and lanais year-round.  So many residents of Tampa Bay have terrific outdoor living spaces that they rarely use because weather conditions have to be perfect to make outdoor activities enjoyable. 
With the addition of a patio cover awning, you can enjoy those areas during all 12 months of the year.  We've been solving these problems for over 50 years and we can help you too.
Patio Covers
Click on the links above to navigate through our site.  Choose Residential or Commercial applications and be sure to check out our Galleries to give you some ideas of what we have to offer.
Awnings are generally awesome and exciting.  Well, for US awnings are awesome and exciting and while you might think they are relatively mundane now, just wait until one of our custom patio awnings covers your deck and you are spending all of the time outdoors in the shade that you intended to when you purchased a home with a patio deck in the first place!
Insulated Foam Core Panels
We have several sources for our insulated panels we use to keep you cool and comfortable.  They are better than the old roll form pan roof because they are much quieter and cooler.  We used to sell the roll form aluminum patio covers, but when it was sunny outside, you could just about burn your hand on the heat radiating through to the underside.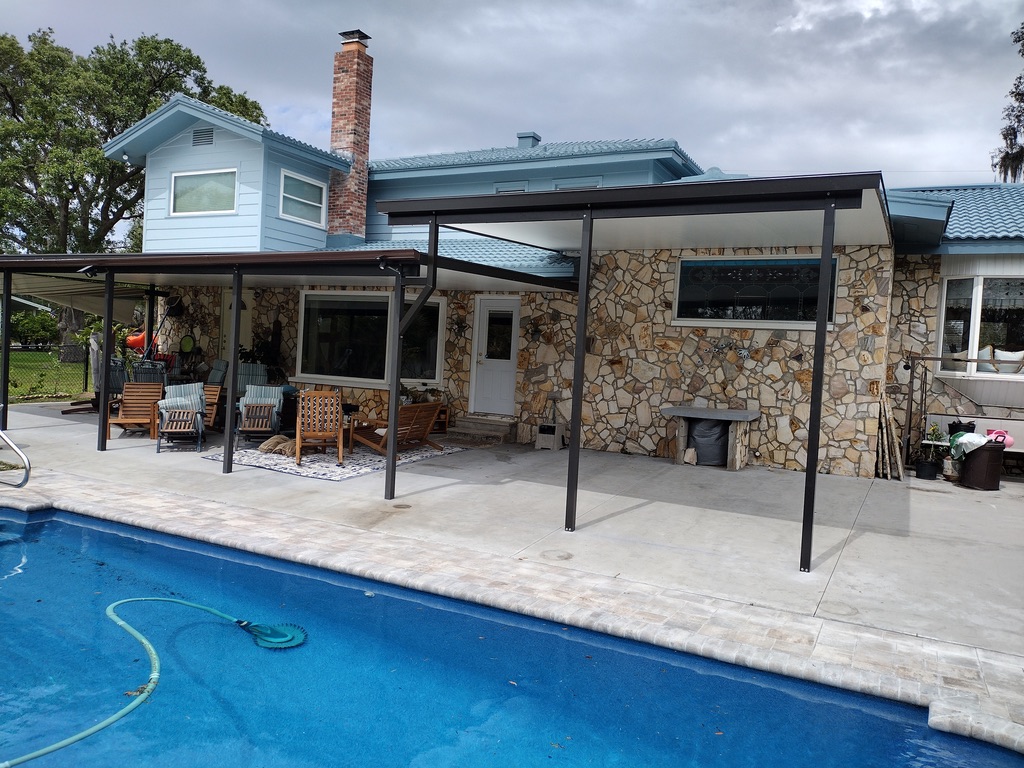 West Coast Awnings
If you are looking for patio cover ideas, we have several for you to consider. You can choose from free standing patio covers, aluminum patio covers, fabric patio covers, retractable covers, and stationary patio covers. What you don't want to do it buy a standard one or diy patio covers, patio covers home depot, or patio covers lowes. So if you are wondering, where are there patio covers near me and you are in the Tampa Bay area, the answer is clear…they are at West Coast Awnings!!!!!
How can I cover my patio cheap or how much does it cost to cover my patio? It all depends on how long you want it to last. Nothing that is cheap, lasts a long time. What is the best material for patio covers? That depends on what you are trying to accomplish. For longevity and comfort, I would suggest an aluminum insulated foam core canopy. For beauty and touch of color, I would go with a Sunbrella acrylic canvas or waterproof vinyl fabric cover canopy. Are covered patios worth it? When you think about making your backyard outdoor space useful again and not just wasted real estate, then I would say absolutely yes.