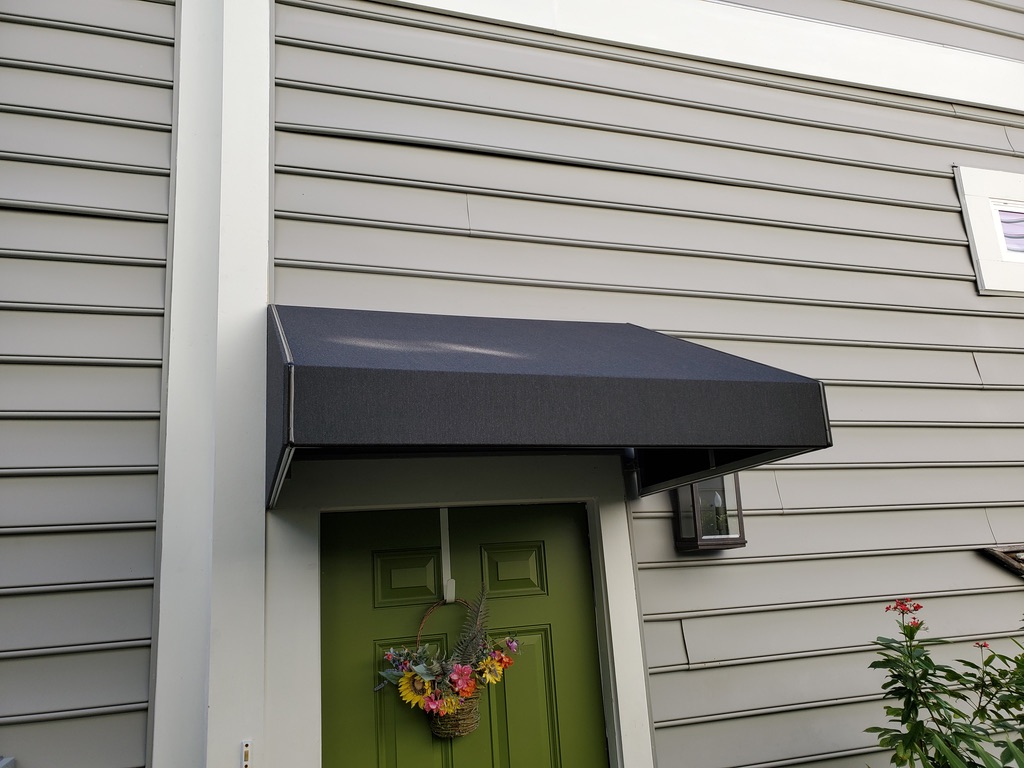 Clearwater Awnings
If you are an awning or canopy customer in Clearwater, FL, or even St Petersburg or Tampa you've come to the right place.  We manufacture and install awnings and canopies right here in Downtown Clearwater!  We are local residents building awning and canopy products for our friends and neighbors every day since 1957.  Whether you are looking for Traditional Fabric Awnings, Canvas Retractable Awnings, Metal Canopies, Aluminum Carports, or any other Shade or Weather protection product in Clearwater, we have the expertise and experience to met your needs.
Awnings Clearwater
So, start your awnings Clearwater canopy search using the Links above.  You can find some good examples of Clearwater awning projects we've completed in our Galleries or just call us for a free on-site consultation.  We look forward to speaking with you very soon!
Acrylic or Canvas Awnings
We can talk about fabric colors and types if you'd like.  For awnings in the Clearwater area, the best bets are acrylic canvas from companies like Sunbrella and Sattler or reinforced vinyl from Patio or Weblon.  For a breathable, water-repellent application where coolness is the main goal, the woven canvas fabric is the best choice.  Its weave allows heat to rise through it which keeps the area underneath cooler by letting heat escape to the sky.  Unfortunately, this type of fabric is not 100% waterproof.  Light misting can occur through the awning fabric during heavy downpours. 
Vinyl Awnings
For a waterproof application, the reinforced vinyl fabrics are the only reasonable choice.  We would be happy to talk to you about your specific project needs and hope that you'll give us a chance to earn your business.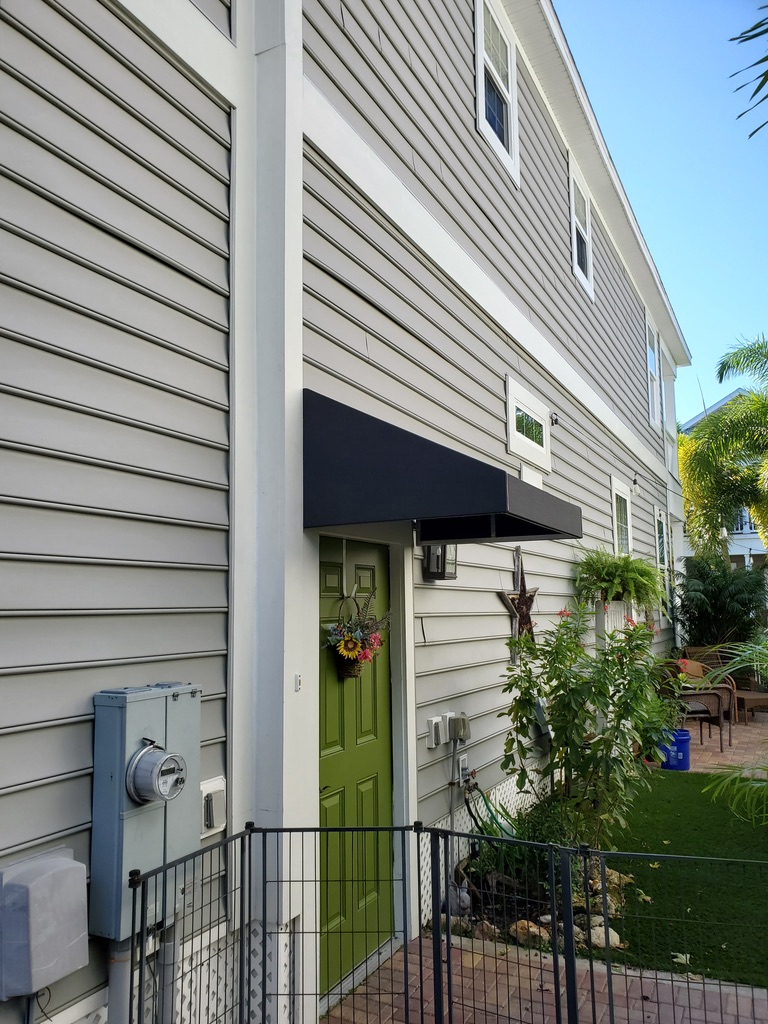 West Coast Awnings
Here at West Coast Awnings of Clearwater we specialize in aluminum awnings, slatted awnings, patio awnings, awning works, motorized retractable awnings, clearwater fl awnings, awnings and canopies, retractable awnings canopies sunshades, and standard retractable awnings canopies. If you are asking yourself, where can I find awnings near me, the answer is West Coast Awnings in Clearwater, FL.