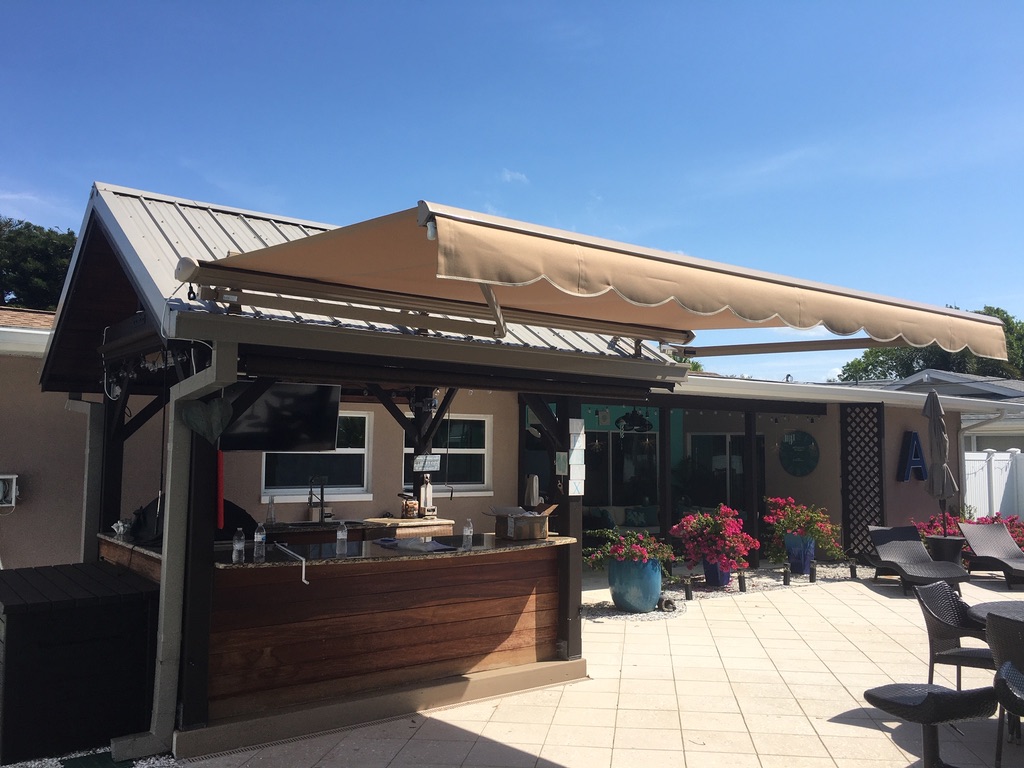 Deck Awnings for Commercial or Residential Applications
Deck awnings are a great addition to both a home and a commercial business.  Whether you are trying to protect your deck for your own use or the use of your patrons, your goals are the same:  Make the deck area the most enjoyable and usable area possible with the best performing product available.  At West Coast Awnings, we have exactly what you need and an array of options to fit any budget. We carry the highest quality fabrics and metals, employ highly skilled craftsmen with decades of experience, and our design team has the vision and imagination to make your dream a reality.
Deck Awnings
What can we say about awnings that will make them exciting?  Not very much, I expect.  While it seems a relatively tame subject to most people, deck awnings are something we are passionate about.  That may sound funny to a normal person like you, but we are awning people and we love coming up with new ways to solve shade and rain problems as much as we love to apply our decades of experience to issues we've seen many times over.  All in all, it is the satisfaction of seeing a customer realize the improvement that a simple awning can make in their life that keeps us coming to work everyday.
Call us today for a free on-site consultation and then Browse Our Website or Sunesta using the links above.  Be sure to check out our galleries for photos of awning projects we've completed.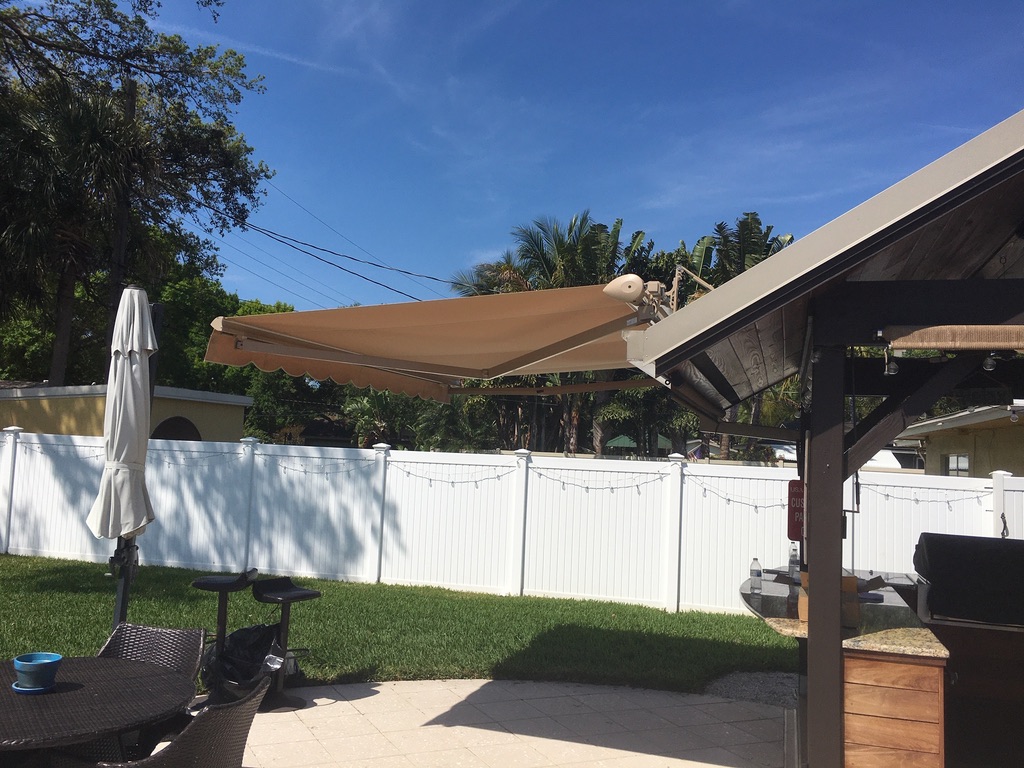 West Coast Awnings
At West Coast Awnings, we specialize in deck and patio awnings of all kinds. Whether you are looking for a permanent awning for deck, retractable awning for deck, metal deck awnings, retractable patio deck awnings, retractable patio awning, deck awnings retractable awning, or deck patio awnings, we can help you find the right one for your application. if you find yourself wondering, where can I find deck awnings near me, and you live in Pinellas, Pasco, or Hillsborough counties, then you are on the right site.
How much does it cost to put an awning on a deck? There are many factors involved included the size of the awning and the materials desired. We would be happy to come out to your home and give you ideas and a free estimate. Are deck awnings worth it? If you think reclaiming your backyard outdoor space and making it useful again, then I think it is a resounding yes!!! Can you attach an awning to a deck? That depends on the construction of the deck and how it is attached to the ground.