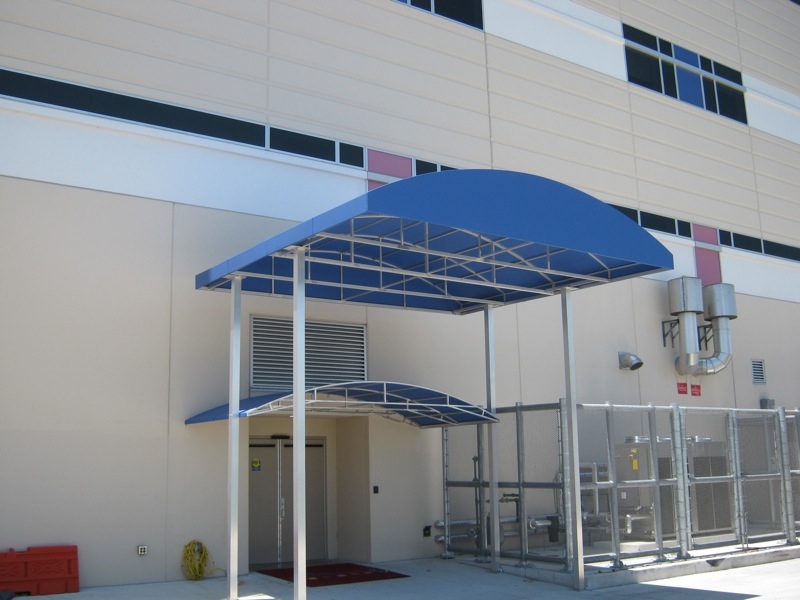 A little while back we were privileged to work with the folks at All Children's Hospital in St. Petersburg, FL.  They had two separate projects for us to tackle.  The first of which was quite unique.  They needed to provide rain and sun protection for a mobile MRI the hospital often employs.  This mobile MRI is housed in a full size semi-truck with a ramp and stairs transporting the children to and from the truck.  The challenge for us was to maintain clearance for the ramp all the while still providing adequate coverage from the elements.  We decided to go with a radius marquee style awning for a little bit of architectural style.  It really came out nice if I do say so myself.
Without the MRI Truck: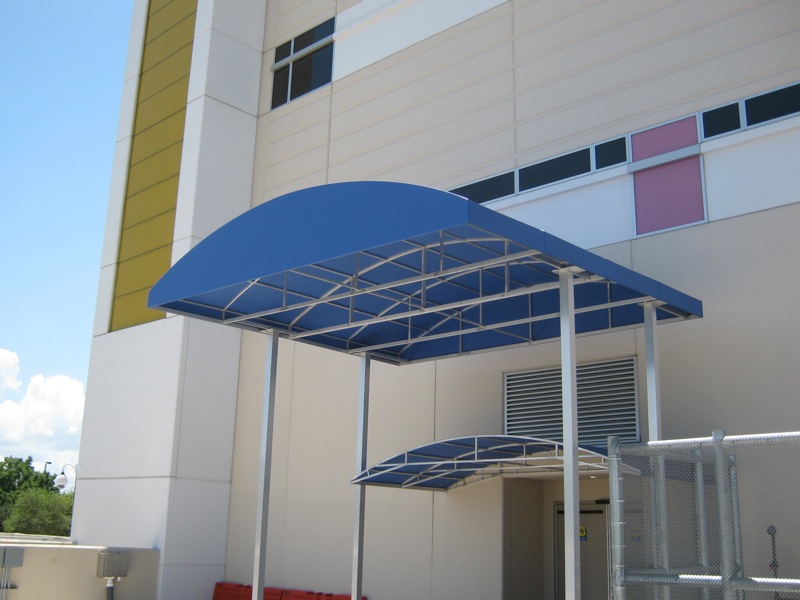 With the MRI Truck: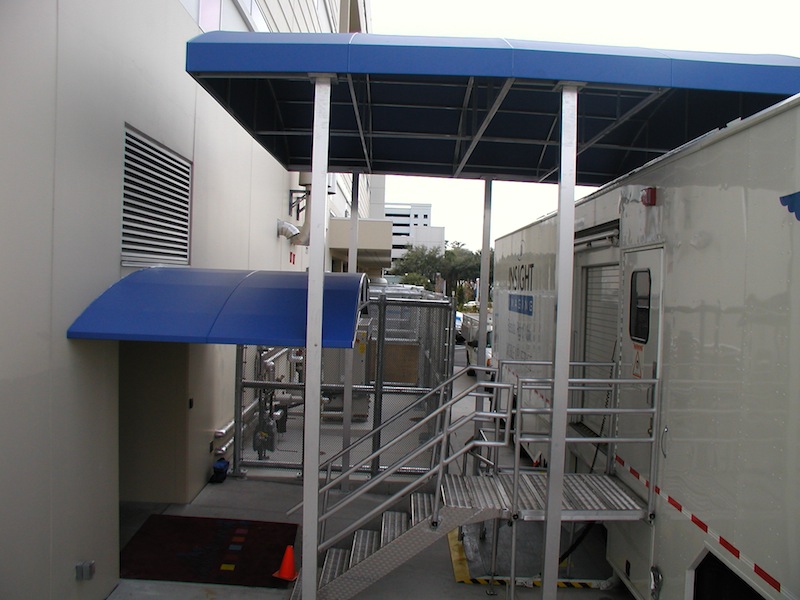 All Children's Hospital
The second project was a covered walkway for the employee entrance.  Again, we went with a radius marquee style for the walkway.  This time with a tighter radius to fit the sidewalk.  The blue vinyl fabric was a good backdrop for the custom graphics of the All Children's logo.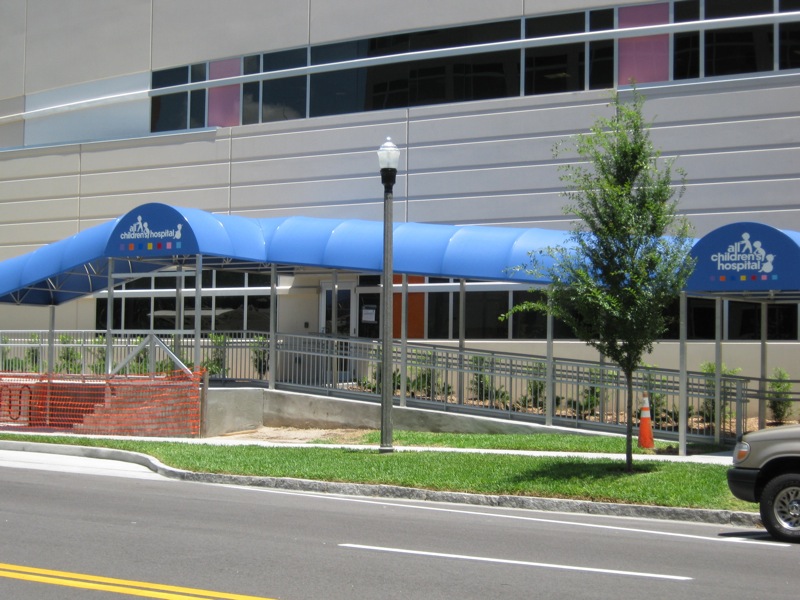 It is always nice to know that we are helping others, especially children in need in this case, with the products we fabricate.