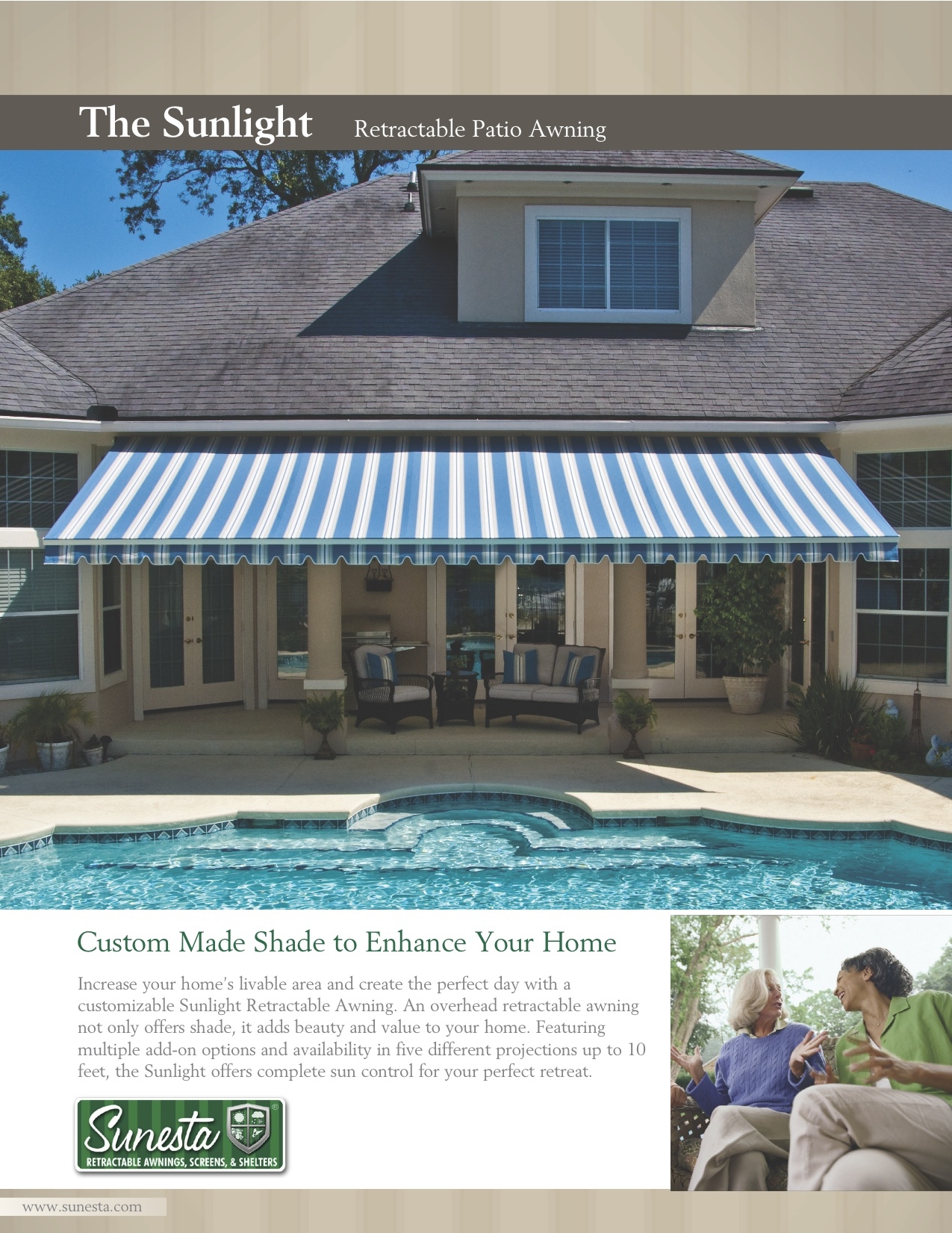 Retractable Awning Sunesta Sunlight Tampa Bay
Our featured product for this week is one of our best sellers, the Sunesta Sunlight retractable patio awning.  This retractable canopy is a great choice for residences and businesses that have a standard size patio or deck.
Sunlight
The Sunlight retractable awning comes is widths up to 24 feet, and can be coupled with another unit to extend up to 48 feet wide.  There are four different projections (distance out from the wall) to choose from with this retractable awning with a maximum projection of 10 feet.  There are three frame colors to choose from as you can see below; white, beige, and clay.
Retractable Awning Sunesta Sunlight Tampa Bay
In addition to frame colors, there are over 190 different fabric colors and styles to choose from.  We have found that Sunesta has one of the largest selections of awning fabrics to choose from setting them apart other retractable awning manufactures.
SmartTilt
This particular model of retractable canopy has an available Smart Pitch option where the customer can adjust the pitch of their awning to their liking depending on the angle of the sun each and every day.  This awning can be operated using a hand crank or a wireless remote control.  The warranty for the Sunlight is a full 10 years on the fabric and frame, and 5 years on the motor if you choose to have a motorized awning.  All parts are manufactured in the United States or Europe, and they are assembled in Jacksonville, FL.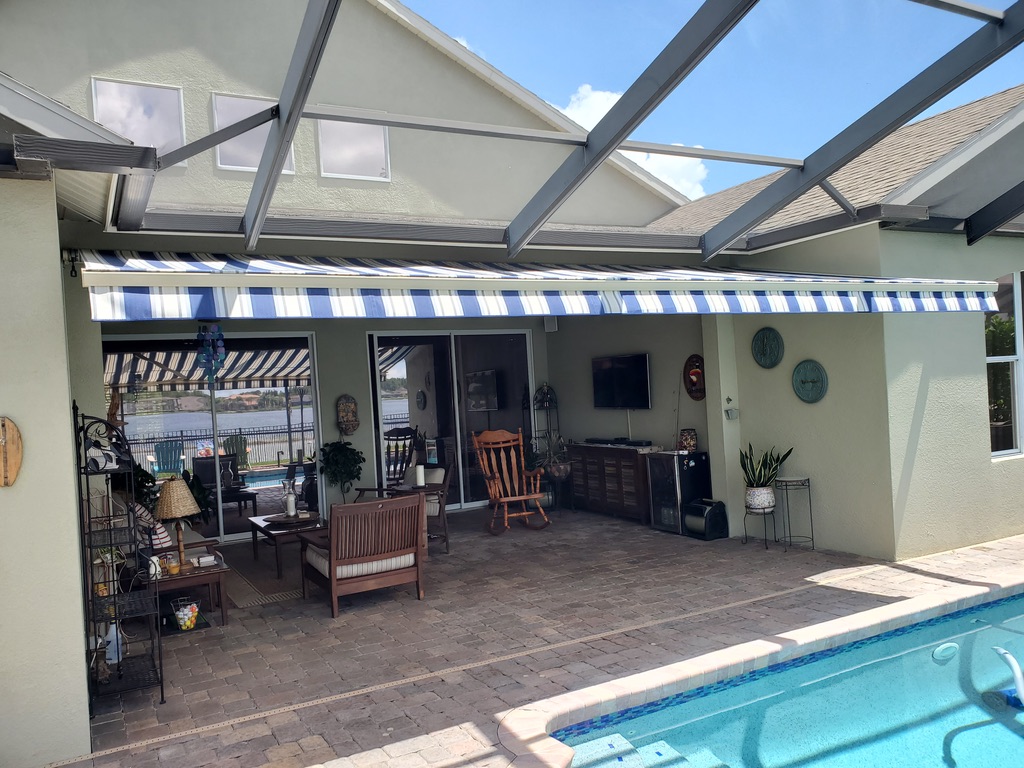 West Coast Awnings
If you are looking for the best retractable awning in the industry, then you want Sunesta awnings, not sunsetter retractable awnings.  Sunesta makes the highest quality retractable awnings and screens for house awnings, patio awnings, deck awnings…you name it!  If you find yourself asking, where should I get retractable awnings near me, the answer is West Coast Awnings if you want the best retractable awnings Tampa has to offer.
Someone once asked me, is Sunesta the same and Sunsetter?  For an in depth answer, see our comparison here.  Wondering how much does a Sunesta awning cost or how much is a retractable sun shade?  Give us a call for a free estimate.  Retractable awning Sunesta Sunlight Tampa Bay.