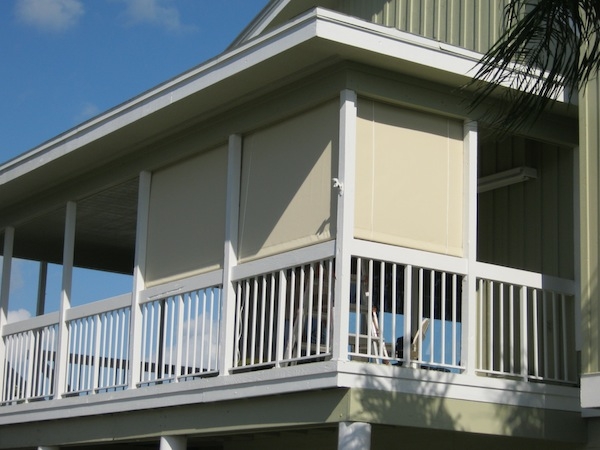 Looking for shade from the harsh Florida sun, but don't want to lose your view?  We have several options to meet your needs.  Phantom retractable screens, drop screens, and drop curtains with a clear window panel are all suitable options depending on your personal taste.  Last month we had the chance to install some shade screens in Palm Harbor, FL.
Drop Curtains or Solar Screens
Solar screens are identical to drop curtains, which are made from acrylic (Sunbrella) or vinyl fabrics, but as you may assume they are made from screen.  This is not the same screen you see on your pool enclosure.  This high grade solar screen comes in a variety of colors and degrees/percentages of blockage from the sun.  You can chose the level of block depending on how much sun you want to block versus how much view or privacy you are looking to maintain.  They are great for porches or balconies, or whatever the application.  This particular job kept the sun off some french doors on a second story balcony.