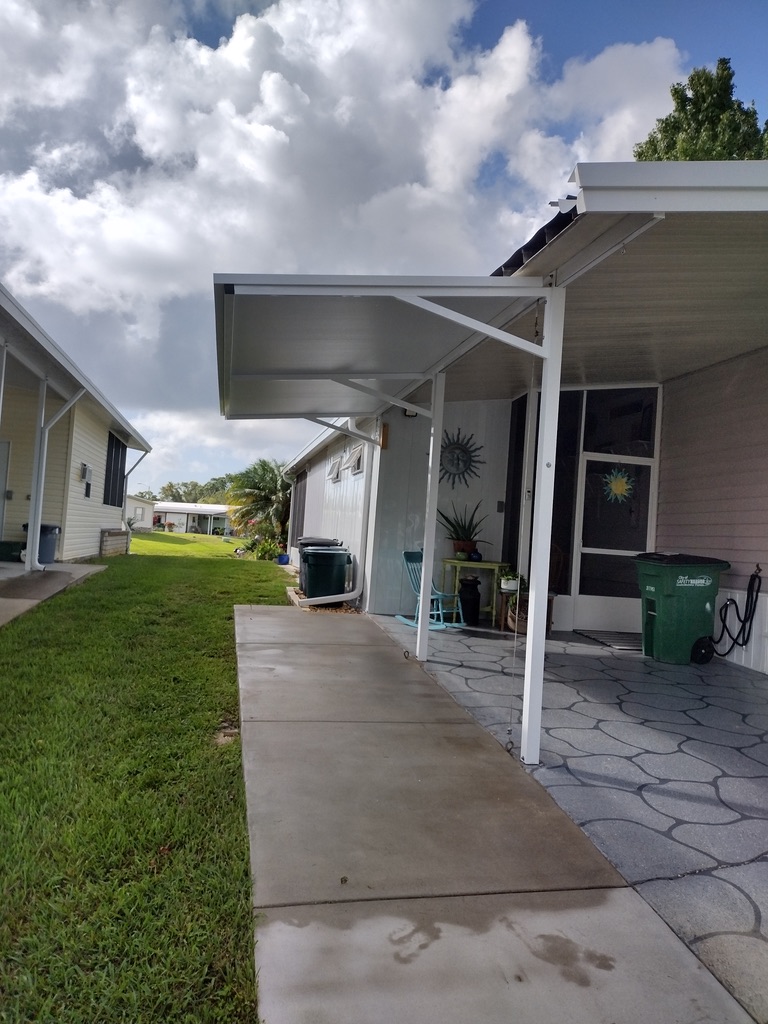 Tampa Carport Manufacturer and Installer – Over 50 Years of Experience
If you are in the market for a carport in the Tampa Bay area, you have many choices when it comes to a manufacturer and installer.  Many contractors try to sell and install carports because they are simple and a good source of easy money.  However, many of these same contractors have little if any real experience when it comes to Tampa carports or any shade and rain protection product.  Just because carports look simple does not mean that the details can be ignored!
Carports in Tampa
Tampa Car ports must be pitched at a specific minimum angle depending on their width, beam span, decking material, and location.
Carports in Tampa require special anchoring to resist uplift from hurricane force winds.  This is a Florida Building Code requirement that many fly-by-night contractors ignore completely.
Car ports in Tampa should have a white top surface to reflect the sun's rays more efficiently.
Carports in Tampa must be sealed properly to the host structure using a commercial grade terpolymer sealant.  Silicones and other substandard sealants will last less than 12 months in direct sunlight.
Carports in Tampa can be made with both insulated and pan-style decking material.  Only an expert knows which is the correct choice for your application.
Experienced Carport Installation
At West Coast Awnings, we have over 50 years of experience building and installing carports in Tampa Bay.  We have the expertise you need to get exactly what you need and nothing that you don't.  We live and work in the same neighborhoods where we do business and take great pride in providing the absolute best carports available today.  Give us a call today and find out what we can do for you.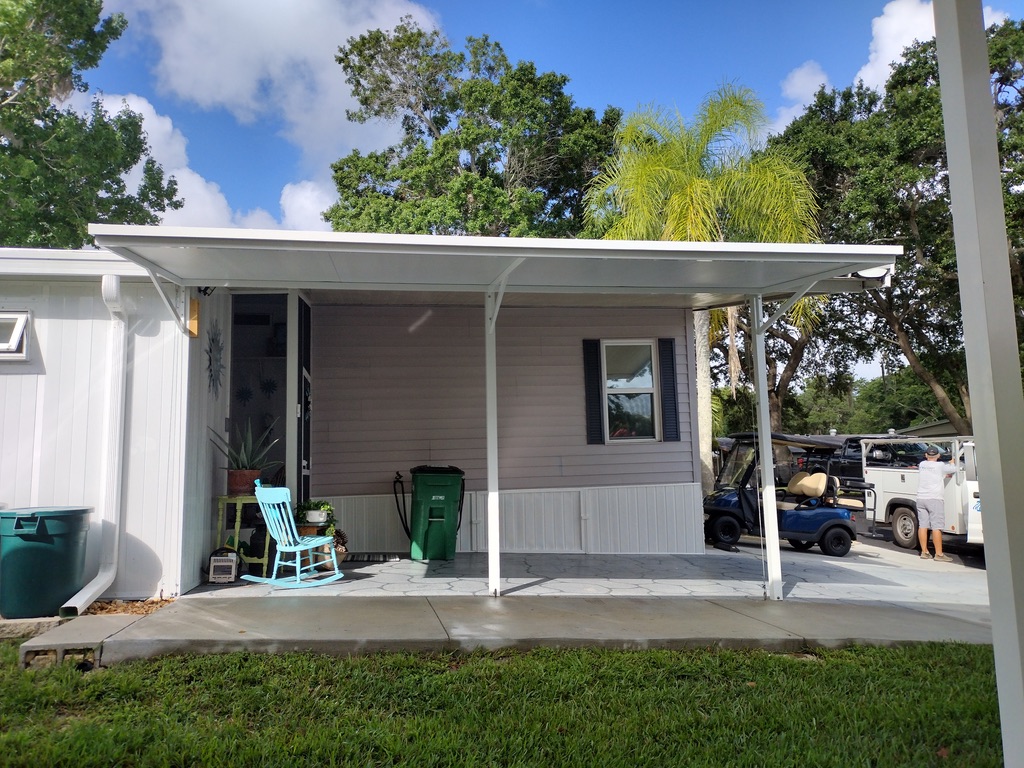 West Coast Awnings
At West Coast Awnings, we specialize in aluminum carports tampa, carports near me and you, carports for sale Tampa, carolina carports, metal carports, used carports, florida metal carports, carports in tampa, tampa fl metal carport, carports in tampa fl, canopies and car ports in tampa, metal carports tampa fl, tampa fl florida metal, and much, much more!!
Metal Carports Tampa FL FAQs
Are metal carports or aluminum carports worth it?  They last forever and keep your second most valuable possession safe and cool, so I would say yes.  Where can I find metal carports near me?  If you are in Pinellas, Pasco, or Hillsborough counties, then West Coast Awnings is your carport manufacturer or carport company.  What colors are available? 
They come in a white or dark bronze, and you can mix and match trim pieces for a custom look.  Can I stand on top of it to clean it?  Only if it is a foam core carport can you stand on top of it.  An aluminum pan roof carport is not capable of supporting you on top and will be damaged if you do.  Please use caution.