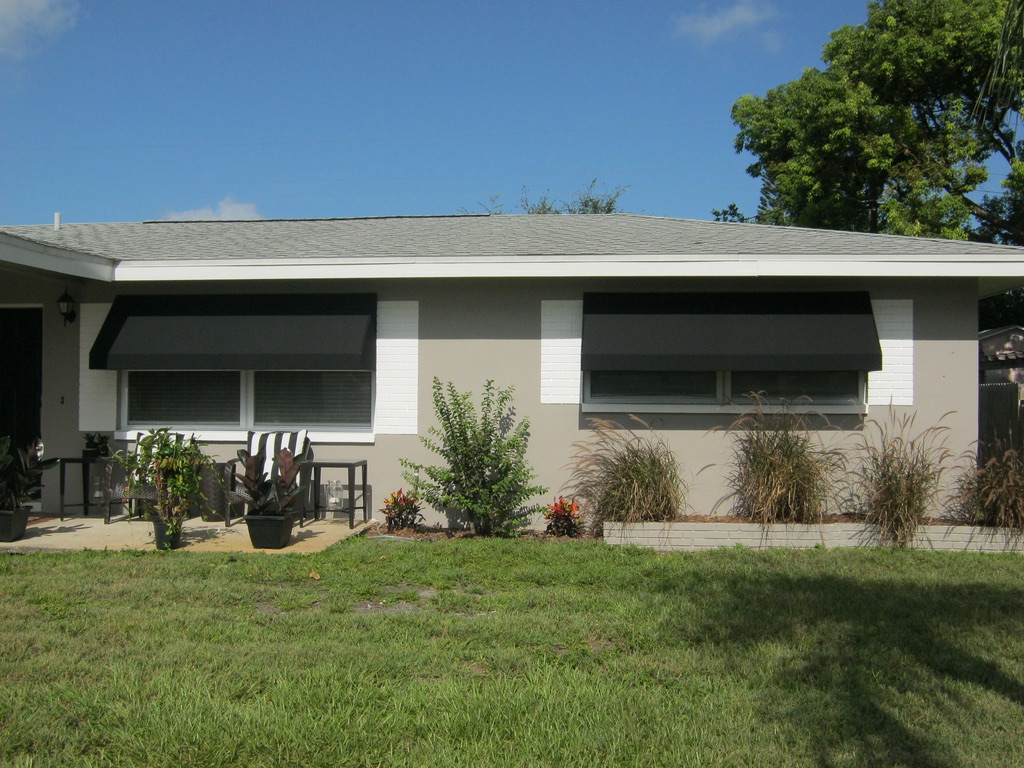 Awnings in St Pete, FL – Local Manufacturing
Here in Pinellas County, we have many local shops and small factories that actually produce many of the products we use every day.  For instance, canvas awnings in St Pete.  Technically, our facility is located in Clearwater, but we service every inch of Pinellas right up to the North end of the Skyway Bridge. 
When you purchase a fabric awning from West Coast Awnings, your St Pete awning is being built by your friends and neighbors, by hand, from scratch.  As a custom awning manufacturer, we exist to make awnings that fit your St Pete home or business exactly with the care and craftsmanship that has has earned us over 50 years in business.  We are a family owned and operated company and take great pride in building St Pete awnings for our South Pinellas customers.  Some of our awning benefits include:
Awnings in St Pete
Awnings in St Pete can reduce interior temperatures by as much as 15 degrees.
Interior furnishings are protected from harmful UV light with St Pete awnings.
Our acrylic canvas fabrics from Sunbrella carry warranties up to 10 years against fade, rot, mold, and mildew.
In St Pete, awnings have been proven to complement the exterior design of many classic structures.
Our St Petersburg awnings are built from rust-proof aluminum frame members that are welded together by experienced professionals
With the unpredictable weather in St Pete, our awnings must be build to the current Florida Building Code in order to be reliable in heavy winds and rain.
If you would like to learn more, check out our fabric awnings page or give us a call to schedule a free on-site consultation.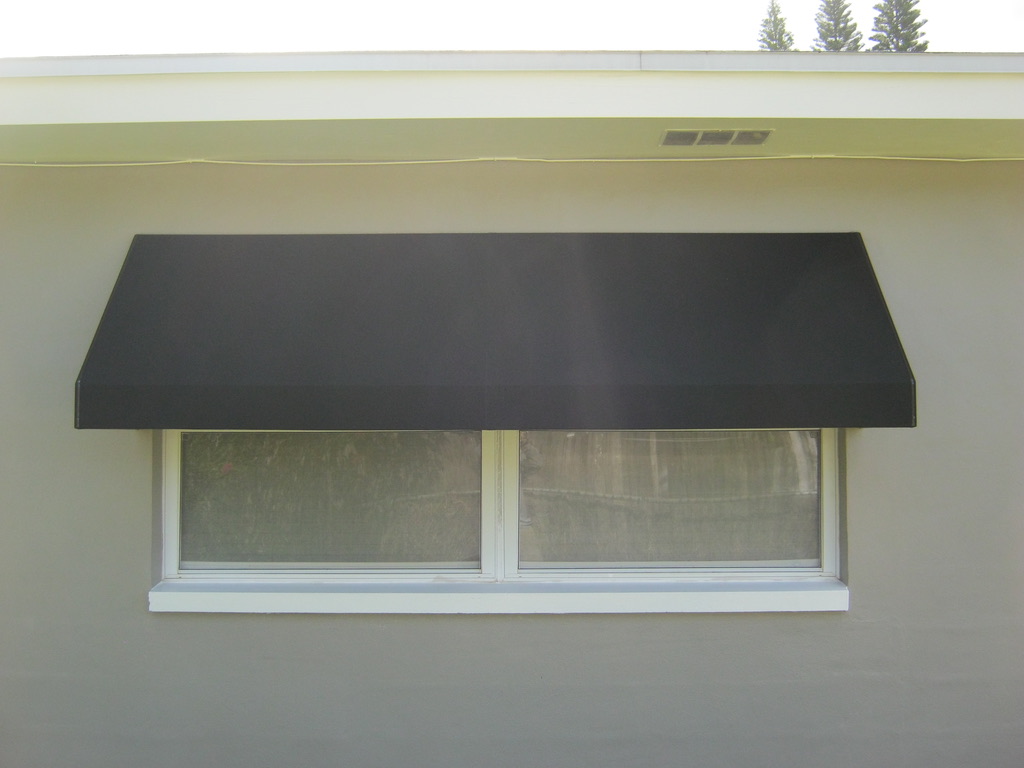 West Coast Awnings
We at West Coast Awnings specialize in patio awnings, window awnings, aluminum awnings st petersburg, fl, awnings tampa, awnings for mobile homes, window awnings in saint petersburg, aluminum window awnings in saint petersburg, motorized retractable awnings, and much much more!!!
Awnings in St Pete FAQs
Do you ever wonder, where can I find awnings near me or more specifically where can I find aluminum awnings near me?  At West Coast Awnings, we serve the Tampa Bay area including Hillsborough, Pinellas, and Pasco counties, and will handle any of your awning and shade needs.  Where can I find a highly rated awnings company with the best reviews?  Check out our listing on Google to see our latest reviews here.