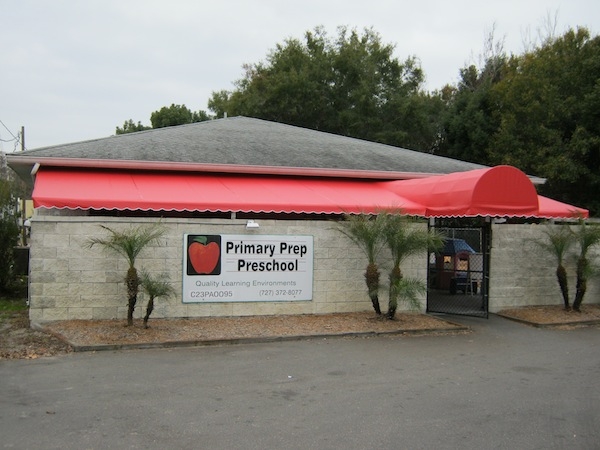 We recently had the opportunity to work with Primary Prep Day School in New Port Richey, FL.  They were in need of a recover of their vinyl entryway awning.  The awning is a combination of a traditional and a radius marquee awning laced on to their existing aluminum frame.
Recover | Primary Prep | New Port Richey | FL
The shade from this awning keeps the children cool as they play outside and wait for their parents to pick them up.  The customer chose a bright red Patio 500 vinyl laminated fabric for it's waterproof capability.  Patio 500 has a 5 year warranty and holds up well to all the elements.