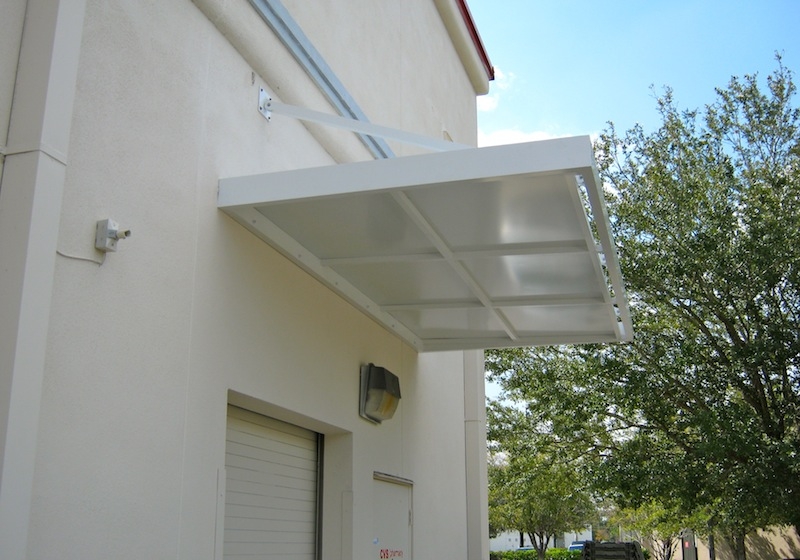 Aluminum architectural canopies are gaining popularity due to their resistance to the elements and classic style.  While possibly not as attractive as fabric awnings, there remains the durability and longevity that this type of awning supplies.  Recently, a CVS pharmacy in Brandon gave us a call in order to replace the architectural canopy over their loading dock and employee entrance.  The awning was powder coated satin white in order to match the appearance of the previous canopy we were replacing.
Architectural Canopy
This particular architectural canopy is different from the one we put up on Richard's Foodporium in Dunedin.  The water management system of this awning is a spillway across the front of the awning.  There are no gutters or scuppers on this awning.  The top pan is angled in such a way that the water flows out the front of the awning just before the front bar.  Keep in mind when ordering canopies of this style that you will want to make your projection from the wall a little further out to account for this drainage style.  Deliveries to this CVS should be protected from the rain and sun for years to come.