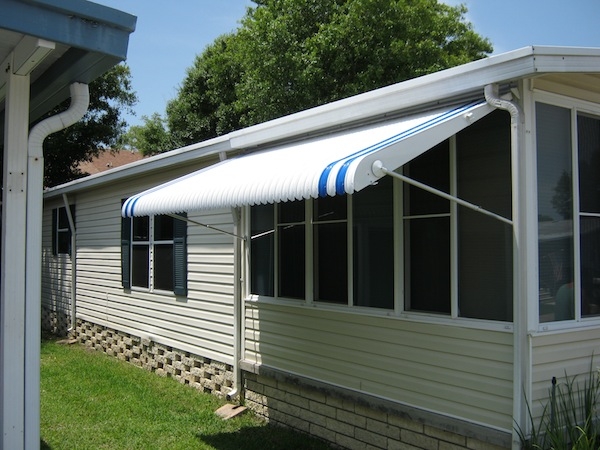 Aluminum Clamshell Awning Clearwater FL- People ask us all the time if we sell aluminum awnings.  We sell several different types of aluminum awnings and shutters so it isn't always an easy question to answer quickly.  One of the most popular type of aluminum awnings is what we refer to as a "clamshell" awning.
Aluminum Clamshell Awning Clearwater FL
When you look at the photos below I think you'll be able to tell why.  Aluminum clamshell awnings are great for providing shade, and can even be pivoted down over the window before inclement weather strikes to provide some protection from the elements.  While not approved by the Florida Building Code for hurricane protection, every little bit helps.  The all aluminum construction of these awnings mean that they will not rust and will last for years to come.  They come in several colors and can even have different slats different colors for a complimentary accent stripe or two.